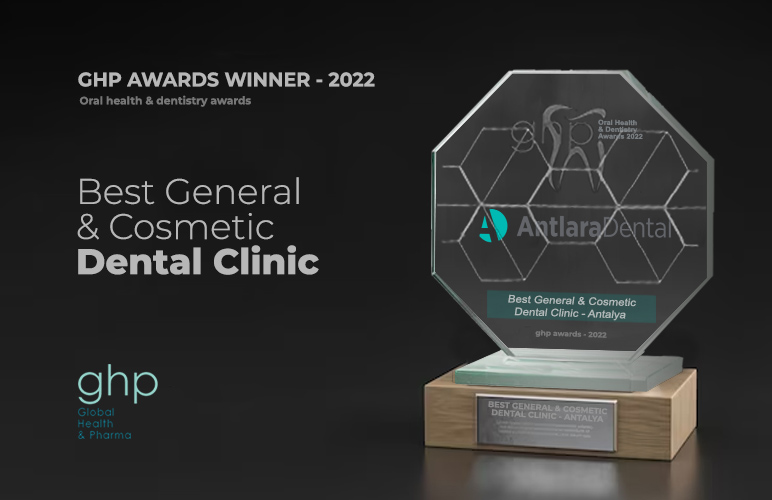 Best Dental Clinic - 2022
We are proud to share that Antlara Dental Clinic has been named the winner of the Best General & Cosmetic Dental Clinic in Antalya at this year's Oral Health and Dentistry Awards 2022, hosted by Global Health & Pharma.
This award is a wonderful acknowledgement of our unyielding commitment to providing the best possible dental care services to our valued patients. We are humbled yet ecstatic to know that our hard work in delivering exceptional services, maintaining high levels of customer satisfaction, and fostering a comfortable and welcoming environment for our patients has been recognized and valued.
Our success would not be possible without the hard work of our team and the loyalty of our patients and partners. We promise to keep providing top-notch dental care services, maintaining high levels of customer satisfaction, and ensuring a comfortable and welcoming environment during every visit to our clinic.
Thank you so much for sharing in our joy and for being a part of our journey towards providing excellent dental care.
Antlara Dental Clinic
Antlara Dental Clinic was founded by Dr. Dilek Aksu Güler in 2005. Initially starting out as a small practice with just three chairs, including a dentist's chair, in a shared, confined office, it has since grown into a prestigious dental polyclinic.
Located in the exclusive neighborhood of Lara in Antalya, our clinic is renowned for its commitment to merging quality, expertise, and technology to provide exceptional patient care and deliver outstanding clinical results.
At Antlara, our team of highly experienced and qualified dentists and assistants use a collaborative approach and innovative treatments to provide personalized smile transformations for both domestic and international patients. We adhere to the highest standards and strive for excellence in all our services and treatments.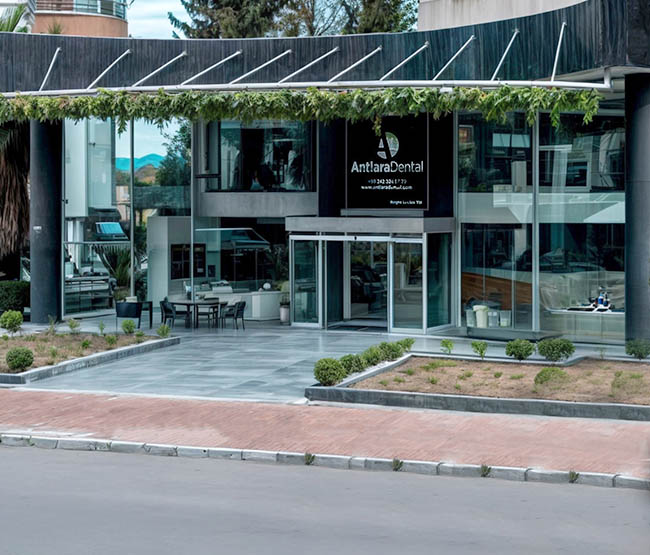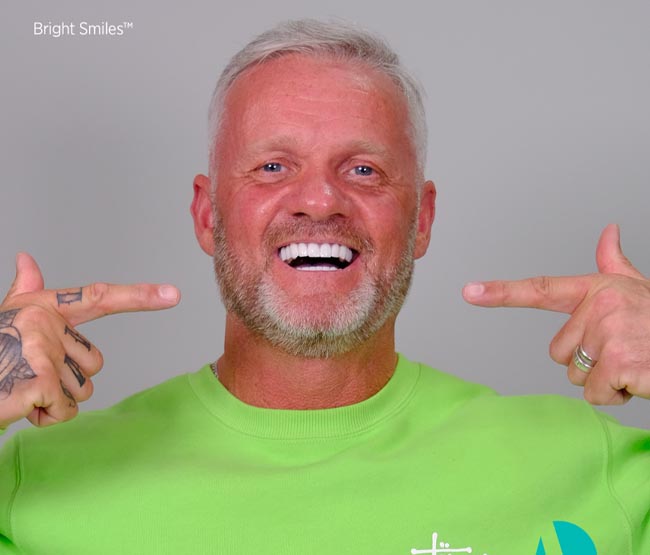 As conscientious dental practitioners, we value our patients as unique individuals with emotions, and we are committed to providing a stress-free dental experience that prioritizes both the health and cosmetic appearance of our patients' smiles, leaving them feeling confident and content.
What has not changed since day one is our location, alongside our mission, which is to provide exceptional dental care at affordable prices, with integrity, honesty, and transparency as our guiding principles. We believe that everyone deserves to have confidence in their smile, and we are dedicated to making this a possibility for people across the globe – one bright smile at a time. :)
Contact Platforms
Three simple ways to get in touch with us.
Whenever and however you need it. Need help finding the right treatment? Send us your questions, pictures of your mouth / xrays or any uncertainties you have for a first assessment or an appointment at your clinic.
Discover ethical dental care of exceptional quality.
If you need a dentist in Antalya; contact us.
Contact Form