What are Dental Implants Turkey?
Are you looking for affordable, effective and long lasting dental implants?
Dental implants help restore your smile and your self-confidence. If you suffer from missing teeth or damaged teeth that need removing then implants can provide you with a long lasting solution to your dental problems.
Get a Free QUATO
If you are looking for a first class
If you are looking for a first class dental service, look no further. The Antlara dental clinic is without doubt the best in Turkey. I did extensive research about dental implants before making my final decision to travel to Turkey for treatment.
Lisa Godden - 2021
Five Stars Of Course To Ziya!
Clinic manager Ziya Bekir is very friendly and it is super easy to arrange with him an appointment. The doctor Tolga Alp is very professional and nice.
Sandra Jelic - 2021
I came for a cleaning of my teeth.
I came for a cleaning of my teeth. The treatment was professional. Also the service desk downstairs was very good. awesome!
Marijke van Wierst - 2021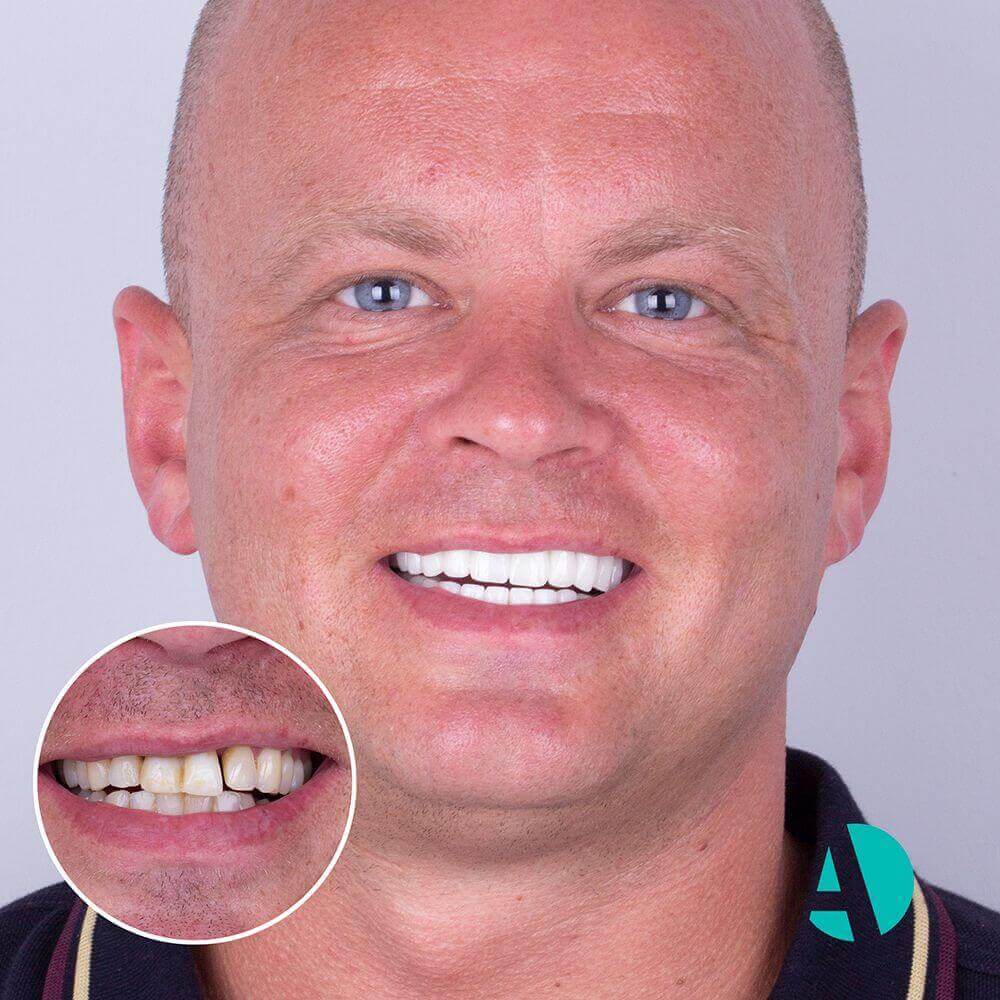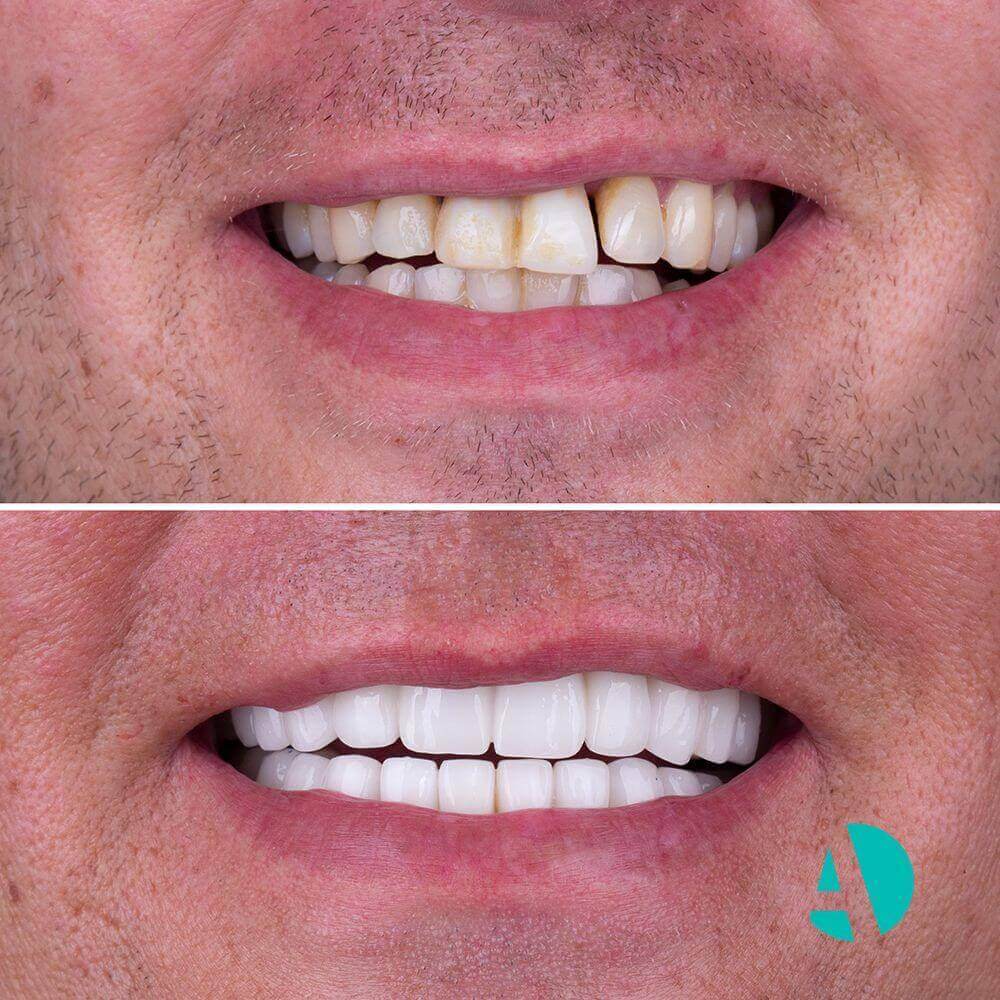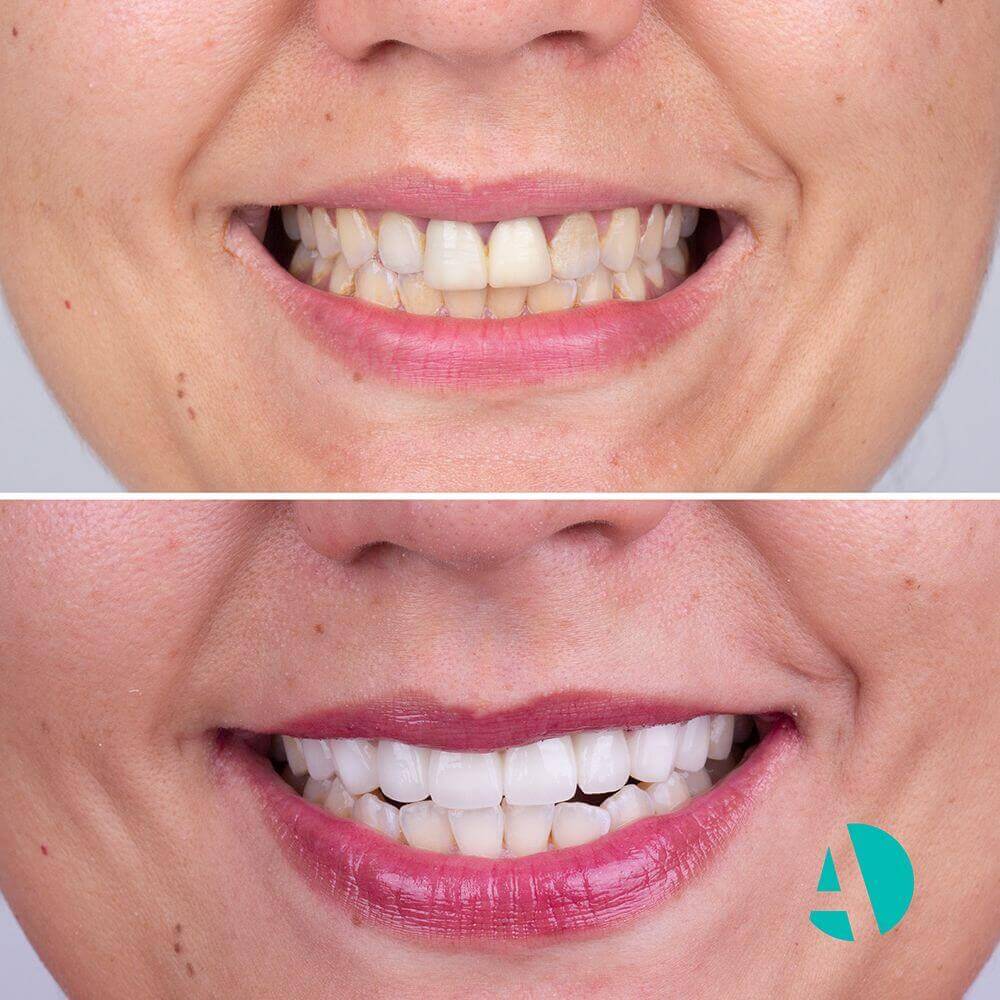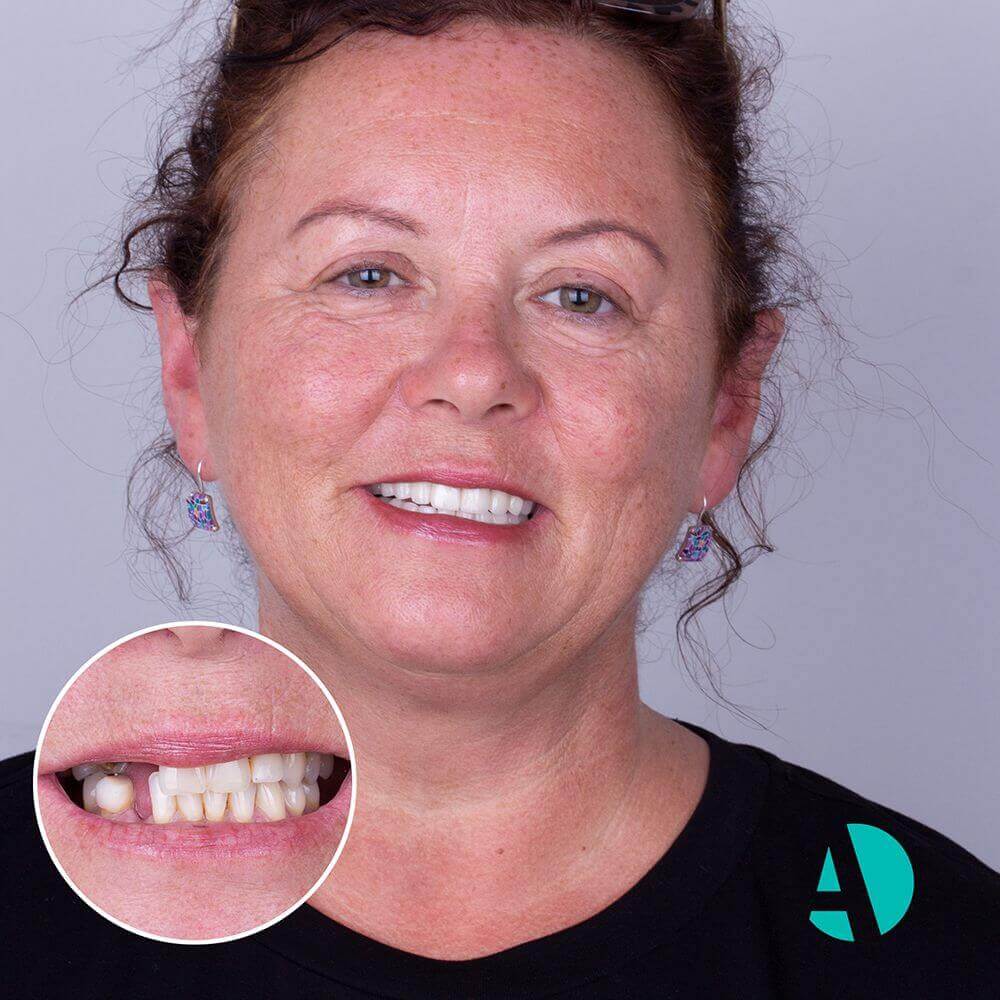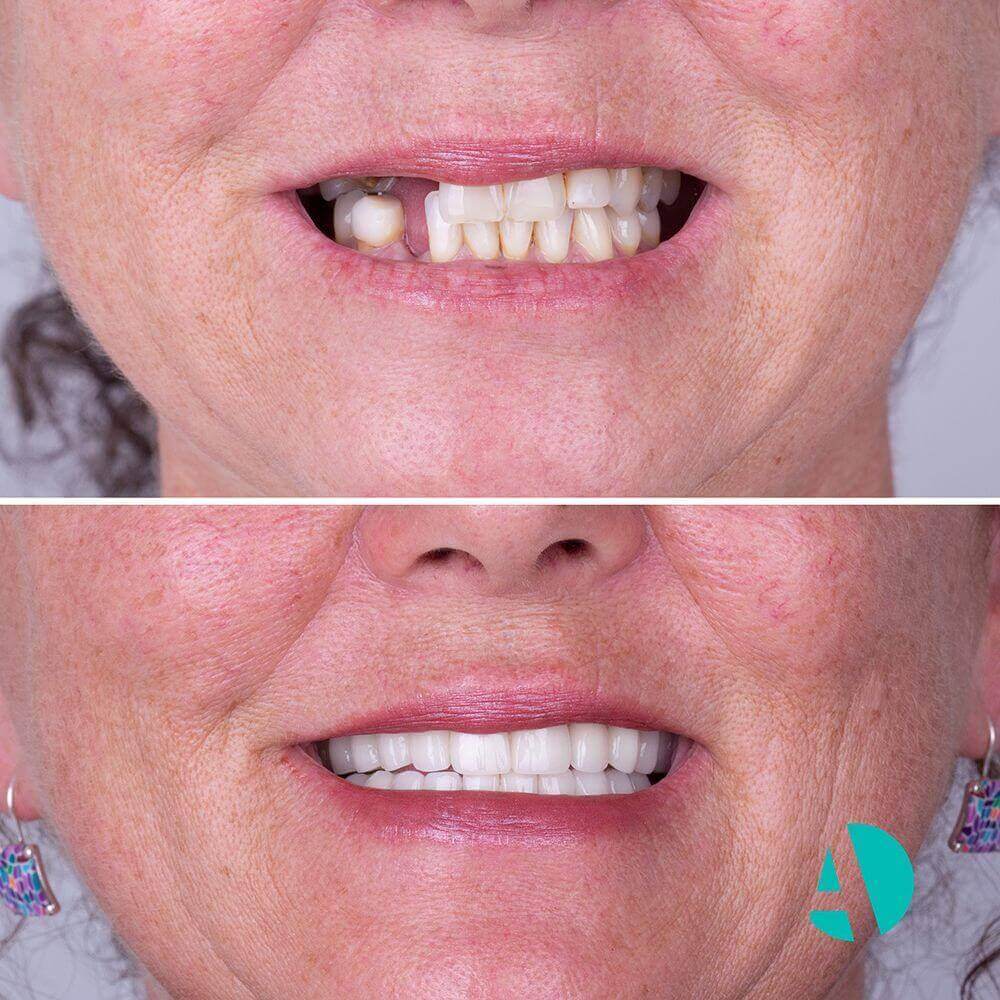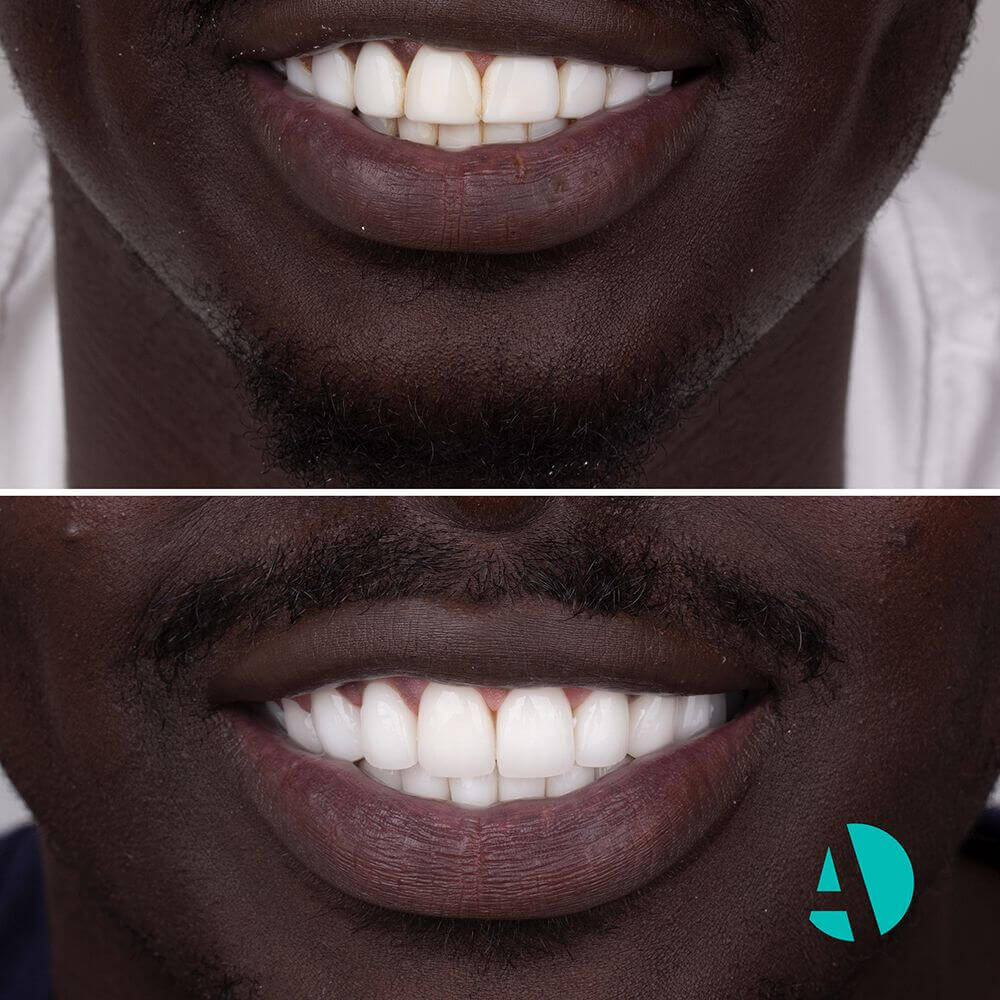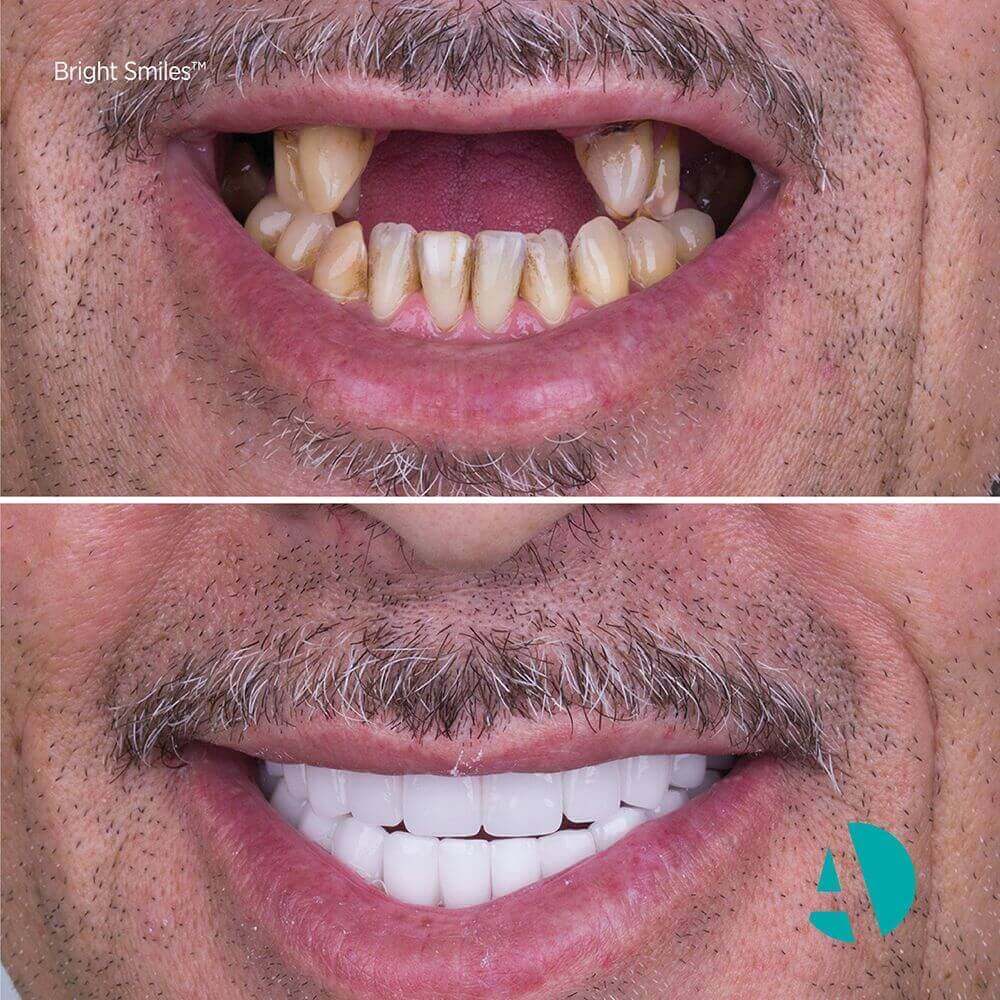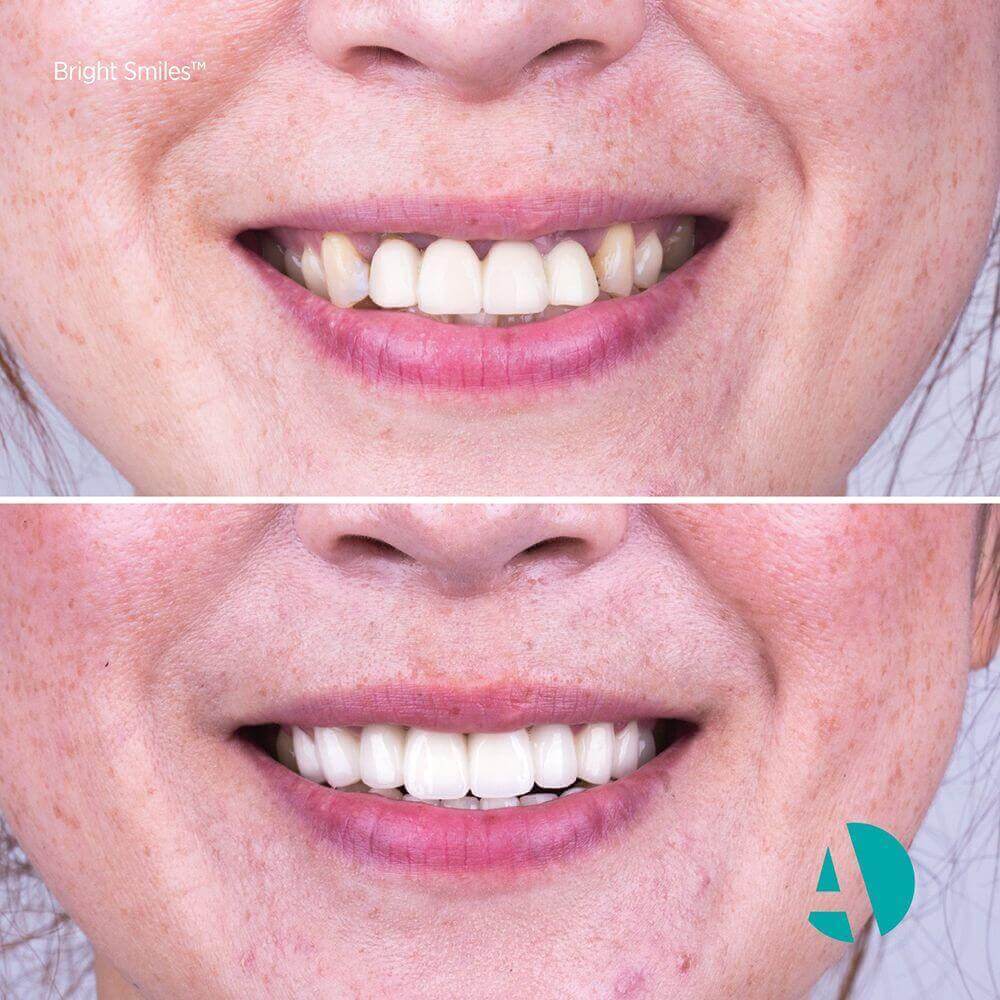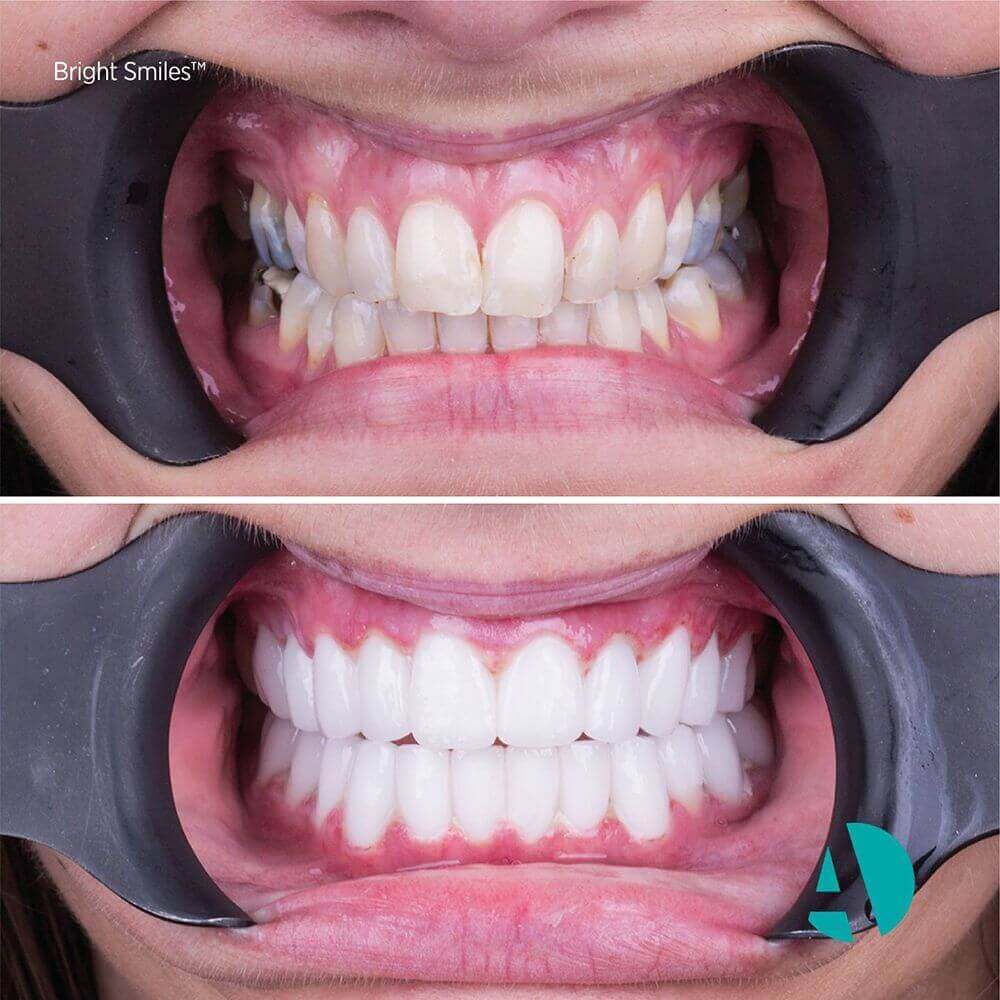 Why should I Have Dental Implant in Turkey?
Turkey is among the leading countries in dental implants with its world-class dentists and high-level clinics. Turkey also has a deep dental background that dates back more than a century. Here are the reasons for getting a dental implant in Turkey.
Combine your treatment with a great holiday,
Have your exceptional savings-approximately four-quarters of UK and the USA prices,
Enjoy European high-quality sterilization standards and state-of-the-art technology,
Speak in your mother language with bilingual experts as if you were in your country.  
Related: All you need to know about dental implant in Turkey
What is a Dental Implant?
First deployed in 1960, the dental implant is a proven and effective way and a permanent solution to replace one or all of your teeth with artificial roots made of titanium. Once fixed, the dentist can mount replacement teeth on them. 
Titanium and zirconium are used to manufacture implants because they are compatible with body tissues and can bond with adjacent bones. The implants anchor the new teeth by securing stable support and don't slip or shift and thus provide comfort and confidence.
The patients must have a healthy jawbone to support the implants since the implant continues to live underneath the gums. Patients should also continue meticulous oral hygiene to protect their new teeth since they can only keep fusing under healthy conditions.
Who Can Receive Dental Implants?
To have a dental implant treatment, the patient must have suffered from one or more tooth losses. However, the restrictions in this regard shouldn't be ruled out. 
Health
For those who suffer from uncontrolled disorders like diabetes or radiation therapy and for heavy smokers, an evaluation on an inpidual basis is necessary.
Age
Those who want to receive dental implant treatment must wait until facial development and growth are completed, which is designated at 18 for boys and 16 for girls.
Enough Bone
Implants permanently sit on the jawbones and fuse with them, so for those who don't have enough supporting bone, alternative dental implant techniques or bone augmentation may be necessary. 
Related: Top 5 Options for Replacing a Missing Tooth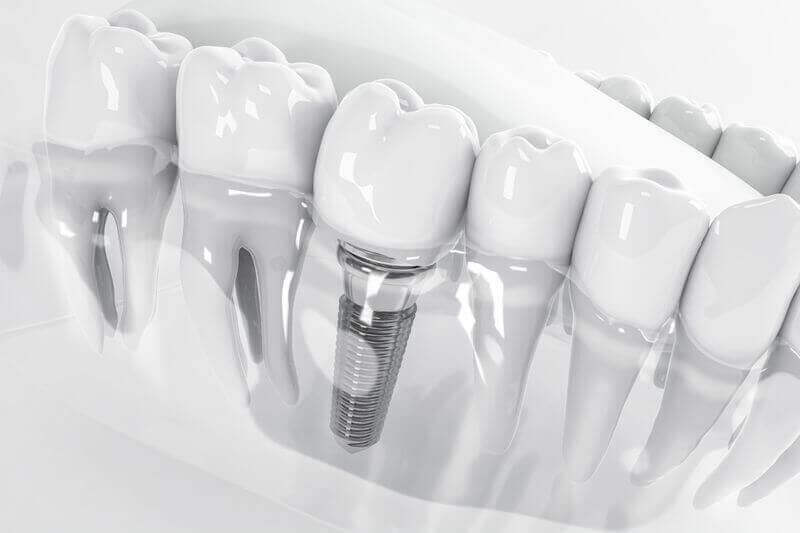 Is There A Warranty on Dental Implants?
A dental implant is a long-term health investment. So a patient should have peace of mind knowing that the clinic stands behind every dental surgery it provides. However, many out-of-surgery factors can affect treatment to fail. It also means that the warranty doesn't work under these conditions.
Oral hygiene, which implies two annual visits to a polyclinic. 
Overload on a crown.
Excessive smoking.
Gum disease.
Other diseases such as diabetes, any condition requiring long-term steroid use, and autoimmune disorders. 
At Antlara Dental, Our patients expect to receive the best treatment, so we struggle to satisfy them by providing the best warranty conditions. You can find a detailed warranty document that precisely clarify everything on our website.
We select the best international brands which provide a lifetime guarantee for their products if they are used in accordance with instructions and the company's protocol.
All veneers and crowns (full veneers) are guaranteed for five years internationally.
Related: How to Choose Dental Implant and Most Trusted Implant Companies
Advantages and Disadvantages of A Teeth Implant?
Sometimes performed in just one appointment, the dental implant usually yields high success rates. It promotes a natural-looking smile, improves teeth functionality, and decreases the possibility of bone loss. If you think of a fixed dental implant, here, we've examined some of its advantages and disadvantages for you.
Advantages of Dental Implants
With proper care, they don't need to be replaced years later, unlike dentures.
They don't need any bridge from neighboring teeth, thus decreasing the strain on other teeth.
The implant consists of three main elements.

The root,
The abutment,
The crown.
If any part of it fails, the failed part can be replaced instead of the whole implant. 
They function like natural teeth and cause no clicking noises and chewing difficulties.
It is simple to maintain a dental implant. The main requirements are the same as your natural teeth. Brushing, flossing, and regular visit to a dentist.
Disadvantages of Dental Implants
One appointment is not always enough for a dental implant. Sometimes the patient should wait for the fuse process. During this process, the patient uses a temporary tooth. The implant surgery requires a certain amount of bone density, and this requirement may lead to a bone augmentation operation.  
Dental implants are surgical operations, and like other operations, they also have some complications which can't be ruled out. Even though they are said to be safe, the risks include nerve injuries and infections. 
How Much Are Dental Implants?
The cost of dental implants is always given as a wide range since many elements can affect the final price. Below, we conclude all cost varieties of implant surgery.
A comprehensive dental examination with 3D imaging; Some clinics may offer free computed tomography (CT) scans as an incentive. But the price is billed between $300 and $500 in the USA.
If necessary, tooth extraction
Placing the dental implant(s)
Abutment hardware installation
Crafting of the dental crown
Installation of the crown
From start to finish, a dental implant, abutment, crown, and other necessary procedures run between $3100 and $5800, according to American Dental Association's Health Policy Institute survey. Here you can see all price varieties of different regions. 
| | |
| --- | --- |
| Countries | Average Prices |
| UK  | £2000 - £3000 |
| USA | $3000 - $5800 |
| Germany  | €2000 - €3000 |
| Spain | €1000 - €1500 |
| Hungary  |  €800 - €1200 |
| Turkey  | €500 - €900 |
What Are The Dental Implant Procedures?
Dental implants are a durable and discrete option for restoring missing teeth. Depending on your specific treatment plan, getting an implant typically takes between four and nine months. We can sum up the process of a dental implant in four-step.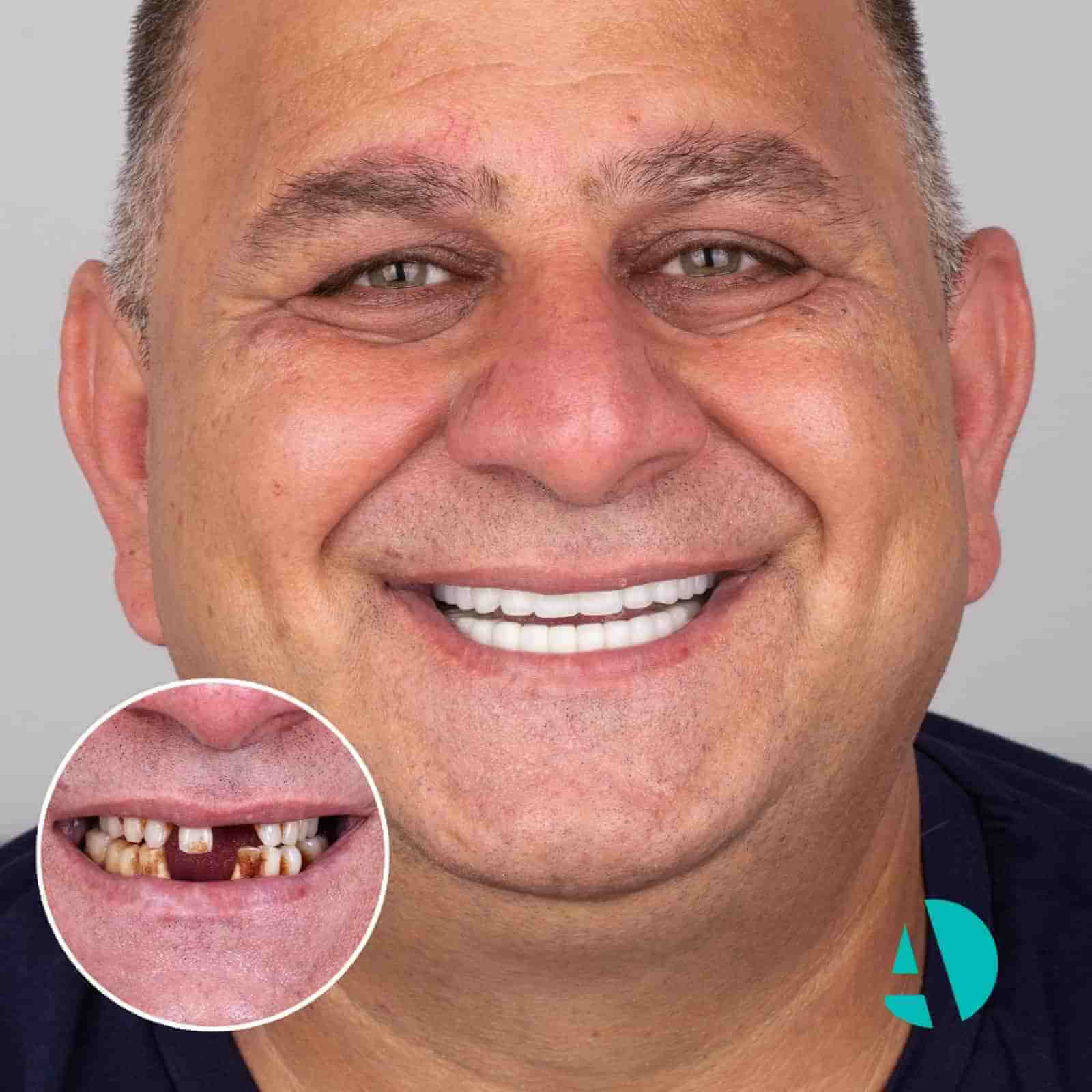 Step-1 Initial Consultation
Everybody's path and implants are different. Antlara Dental provides phone consultations. A treatment coordinator helps you to find out more about the implant treatment before visiting.  
Step-2 Treatment Plan and Clinical Assessment
Following an initial consultation, you will need a clinical assessment, by which X-rays or, if necessary, a CBCT scan will be taken by your dentist. Then, with the help of digital modeling, a mold of your existing teeth is crafted. 
Step-3 Installation Your Implant
It is a simple procedure and local anesthesia is usually enough to perform it. However, some patients may require sedation because of nervousness. Once the pain has subsided, the dentist makes a small incision in the gum and drills a tiny hole in the jawbone. The implant is subsequently placed inside of this hole. Then, to end the operation, gums are stitched, but not everybody needs them. 
At Antlara Dental, to provide the utmost comfort to our patients, we perform all implant placements under locally administered anesthetic. We consistently ensure that you are relaxed and pain-free throughout the operation. You only experience some pressure, vibrations of the tools, and tugging.
Step-4 Fitting the Replacement Teeth
After the implant is placed, you should wait four to eight months for it to completely bond with your jawbone. Permanent replacement teeth can be fitted with custom-made abutments and crowns.
What should I Pay Attention to Before and After Dental Implant Treatment?
When implant dental treatment, it should be evaluated together before and after the application. The implant treatment process starts from the moment that our patients come to our clinic and the preliminary examination and the implant ends with the successful application of the tooth. After the treatment in our clinic, our patients continue to come to routine controls at specified intervals.
There are some issues that our patients should pay attention to before and after the implant dental treatment. It is important to pay attention to these for the completion of treatment comfortably and successfully.
The issues that our patients should pay attention to before implant dental treatment are as follows:
Patients who come to the preliminary examination to our dental clinic should first share their complaints with our specialist dentist.
To our patients, we need to learn about their overall health status in order to make the most of oral and dental health related treatments. For this reason, if we have patients, we should inform our dentist about the ongoing treatment and the drugs they use continuously.
It is important that our patients share all the treatments they have previously done in relation to oral and dental health. In this way, our dentist can prepare your treatment plan more easily.
Since oral and dental health is handled as a whole, some preliminary treatments may be recommended by our dentist before implant dental treatment. It is important for the success of this treatment to comply with the treatment plan for oral and dental health before implant dental treatment.
The points that our patients should pay attention to after dental implant treatment are as follows:
Some of the procedures performed during the treatment phases are performed under local anesthesia. For this reason, our patients should not consume foods that require chewing movements until the numbness caused by anesthesia wears off. Otherwise, soft tissue injuries may occur.
Our dentist will give painkillers to prevent pain and soreness that may occur in the application area when the effect of anesthesia wears off. Antibiotics may also be prescribed to prevent infection. You should use your medicines in accordance with the recommendations.
The sponge used after the surgical procedure should be kept in place for half an hour by applying pressure as recommended by our dentist. Afterwards, the sponge should be removed and should not be renewed. Coagulation at the procedure site should not be damaged. Since this coagulation is beneficial for the healing of the wound, spitting should not be done in order not to dislodge it. There may be slight bleeding, this is normal and there is no harm in swallowing.
When brushing teeth, the application area should not be brushed on the first day of the surgical procedure. Starting from the second day, the treated area and seams can be brushed lightly with the help of a very soft brush.
Hot foods should not be consumed for a few days and heavy sports should not be done so that bleeding does not occur in the surgical area.
Your face may swell when the implant is placed in the jawbone. This is a normal situation and when ice compression is applied as recommended by our dentist, this swelling will decrease and disappear.
Suspending these habits of our patients who use cigarettes and alcohol during the healing process will positively affect the recovery.
If an unexpected situation occurs after implant dental treatment or if you have a question you want to ask, you can contact our dental clinic.
Dental Implant in Turkey
Turkey dental implants are famous for its high-quality dentists and is a top choice if you want to combine your vacation with affordable dentistry. It provides both world-class dental care and beautiful seaside with relaxing sun. Antalya is a vibrant and exciting city with its famous touristic attractions. There are also many highly skilled and experienced English-speaking dentists who offer their cutting-edge services for a reasonable price. 
Dental Implants & Holiday
With its budget-friendly and outstanding dental care, Turkey is a wonderful spot for dental tourism. For implants teeth Turkey offers exceptional options with its high-quality services. It takes only two hours from Europe by plane. Turkey is also among the leading countries in seaside and cultural tourism and offers first-class hotels and accommodations.  
How to Choose a Dental Implant Clinic in Turkey?
Finding the correct dentist is crucial as there are numerous dental implants in Turkey. But not all medical professionals have the same training or expertise. To determine the best dentist, you should take into account the followings.
Consider Experiences
Dentists and periodontitis may complete advanced training, but experiences in surgery are more important than training. A qualified and experienced dentist is always at the target of the best clinics. You can look up our dentists' backgrounds and experience and evaluate them on our website.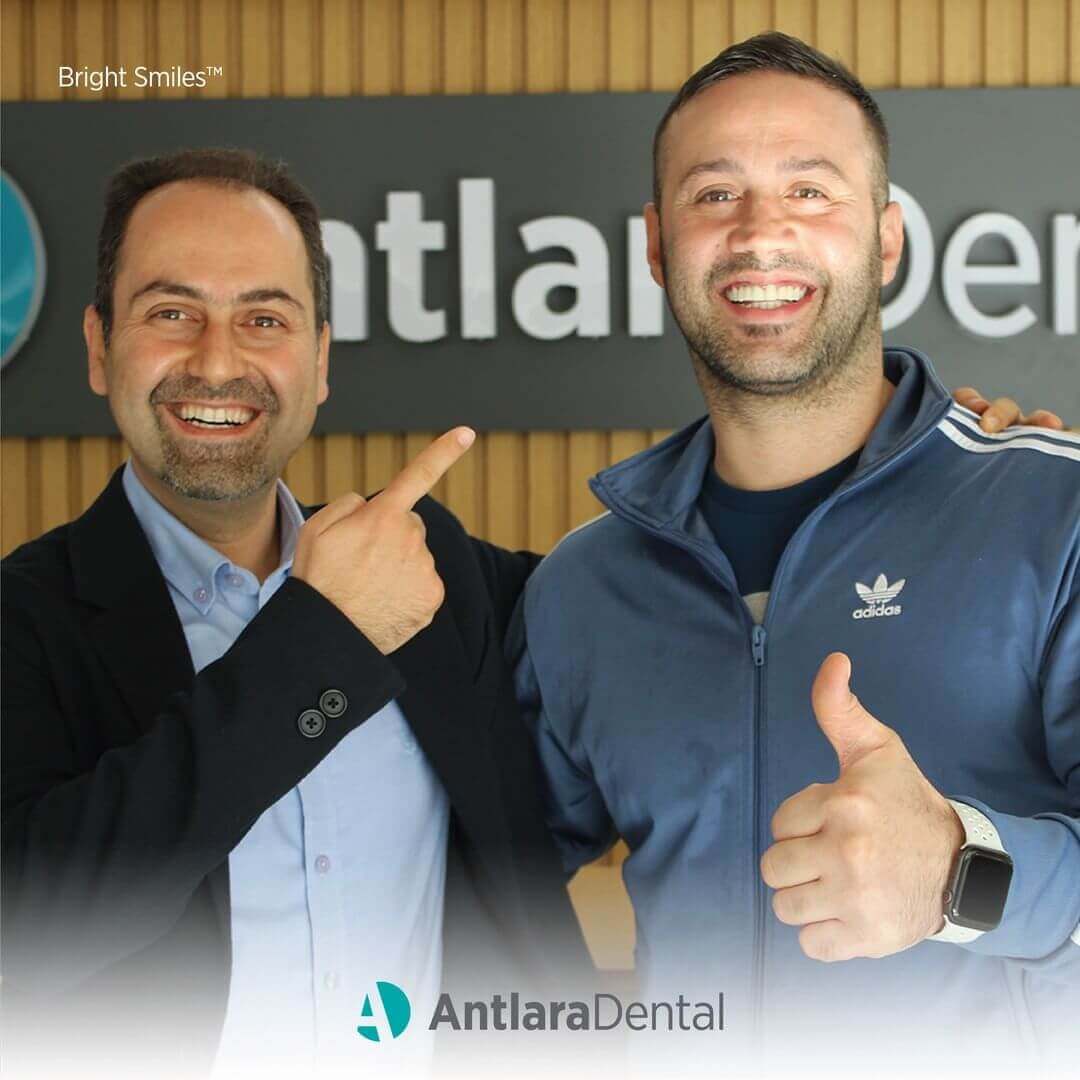 Look at Their Testimonials and Results
The high-quality specialists would like to show proof of their works such as before and after pictures, and exhibit patient testimonials. Avoid experts who have a high number of negative reviews. 
Make Sure You're Comfortable With the Qualifications
You should check the clinic's qualifications, dentists' training, product quality, certificates, and guarantee conditions. You should ask every question in your mind during the first consultation. 
Antlara Dental provides a wide range of advanced dental procedures for its patients at Antalya. Dt. Dilek Aksu Guler, the founder of Antlara Dental has advanced training in oral surgery as well as years of experience. The website of Antlara Dental exhibits hundreds of testimonial videos and before and after photos. The website also precisely exhibits the warranty conditions on two pages of the document.
How Much do Dental Implants Cost in Turkey?
The cost of a dental implant in Turkey varies between $400 and $1000, in Europe, it varies between $1000 and $3500, and in the USA, it goes between $3000 and $5800. If you want to check a sophisticated dental clinic price list in Turkey, you can visit Antlara Dental price page. 
How Long Will I Have to be in Turkey for Dental Implants?
It is determined by the type of treatment required. Because each case is different, we recommend contacting us with this question. We can tell you how long your treatment will last if we know your specific needs. Still, we can provide a generally estimated time frame:
1-5 days for dental implant surgery
5-10 days for crowns
5-10 days for bridges
Why Are Dental Implants Cheaper In Turkey?
The cost of teeth implants in Turkey is lower than in Europe for a number of reasons, but the biggest one is the income gap. Dentists in Turkey charge much lower fees for treatments, keeping treatment costs low. Furthermore, clinics in Turkey employ a large number of specialized dentists, so they do not need to seek treatment advice from a third party.
Another reason is that the presence of dental laboratories integrated into the clinics allows them to produce high-quality materials (utilizing cutting-edge equipment found exclusively in Europe). And thus, it provides faster and cheaper dental treatment.
Finally, the reduction of tax for the benefit of health tourism and the devaluation of the Turkish Lira against foreign currencies also cut the costs.
Is Dental Implant Treatment Painful? 
The implants are carried out under local anesthesia, so you don't feel any pain during the surgery. But, of course, you feel the vibrations of tools and drilling holes, but they don't make you feel pain.
Is There a Limit of How Many Implants Per Person?
The number of implants is not limited, so you can choose a whole mouth restoration however, in this case, the all on four and all on six options should be evaluated since they require fewer implants in your mouth.
How Many Visits Are Required for Tooth Implants?
In routine cases, the treatment may last from six weeks to six months. The availability of higher-quality bone can help to shorten the treatment period. Poorer bone quality means that there is a necessity for bone grafting. The whole process is usually completed with two to three visits before the first surgery and after the healing period.  
What If I Have a Problem With the Teeth Implant?
Even though dental implants have the highest success rates among other dental techniques, there are some short and long-term problems. 
Infection
Poor surgical technique
Not keeping the dentist's advice during the healing period.
Poor oral hygiene
The problems may occur because of dentist failure or because of you, so it is important to have a written document regarding the warranty conditions.
Is It Safe to Have Dental Implants in Turkey?
Dental Implants treatment is a dental treatment procedure that can be applied to people who have lost a tooth or have suffered tooth damage. This procedure is performed by fixing the screw-shaped implant made of titanium material to the jawbone and placing a porcelain tooth coating on it. Dental implants are used to regain teeth after tooth extraction or after tooth loss for any reason.
Turkey has recently emerged as a country that provides quality services in dental treatment worldwide. It is among the top countries preferred for health tourism, including dental implant treatment, by many countries. Since Turkey has a very wide geography in terms of tourism in general, it is very attractive for people who want to both take a vacation and get treatment.
The patient to be treated with dental implants should be examined by a specialist dentist before the treatment is performed. In addition, it is very important to pay attention to the hygiene rules before and after the treatment. For this reason, it is important to do a detailed research about the clinic you will be treated and the dentist who will apply the treatment before treatment.
There are many well-equipped dental clinics and experienced dentists in Turkey. Antlara Dental is in the first place with its location, technology and staff.
Some of the points that people who have decided to have dental implant treatment in Turkey should pay attention to when choosing a clinic are; The experience and success of the dentist comes from the modern and well-equipped clinic where the procedure will be performed. Paying attention to these issues will minimize the possibility of developing any complications after implant treatment.
As a result, Turkey is a country that can be preferred by people who want to have dental implant treatment because it provides quality service in the field of dental treatment and is a highly developed country in terms of tourism. In addition, treatment prices are very affordable. You can get the most suitable, quality service and price offer by contacting our clinic in this regard.
Dental Implants Vs Airport Security
Dental implants are made of titanium metal and are not magnetic. For this reason, most security metal detectors do not detect dental implants. However, if the scanner settings are set to detect low titanium levels, it can be detected by the detector.
Dental implants can draw attention in some cases during the airport security process, but with the right information, problems can be avoided. In such cases, explain to the security guards that you have dental implants and that they can scan your cheek area with a smaller device.
Dental Implants in Turkey FAQ
Dental Implant - Antalya
Dental implant application is mostly done in two stages. In the first stage, the tooth is removed by local anaesthesia and the gum ablation is performed. The bone thickness and length of the bone are taken into consideration for the implant. In the second stage, dental screwing is performed on the root of the tooth.
Age is not important for implant application as long as the person's general health condition is good. However, implant application may not be preferred if the jaw bone structure of the implant application person is not completed.
The first stage of implantation is the process of performing the necessary examination and inserting the implant screw into the bone. After this process, the duration of the prosthesis may vary between 2-6 months depending on the age of the person, the quality of the jaw bone. You will be notified of this period after the examination by the dentist.
You can also read our other treatments like orthodontics and Laminate Veneers
Implant applications can be applied to anyone if the person does not have diseases such as diabetes and high blood pressure. However, some conditions are required for implant application. These will be checked during the pre-treatment examination or during a doctor's interview.
One of the conditions that should be in pre-implant examinations is the measurement of the jaw bone of the person. The jawbone should be wide and deep enough to accommodate the implant screw. Otherwise, the implant screw cannot be held, and the implant application fails. It also determines the quality of the prosthesis to be made on the hardness of the jawbone.
The prosthesis inserted after the implant is not much different from the individual's own teeth. Implant life varies depending on the patient's care for oral and dental health. For this reason, gum diseases can be affected by processes such as tooth inflammation. With the necessary dentist controls and good oral care, implant prostheses can be used for a long time. Implant tooth life can be up to 25-30 years when the patient takes care of oral and dental health, does not neglect daily oral care routines, and does not disrupt the dental check-ups twice a year.
Implant application is performed in two stages. If local anaesthesia is applied correctly in the first stage, there is no pain during the application. When the implant is placed in the jawbone, a slight sore may be heard in the evening. This mild pain is easily suppressed by painkillers. The pain is not very different from the pain in normal tooth extraction. Over time, the mouth will be used to the implant will not feel even in your mouth.
If you want to know about implants you can check Antalya implant page actually.
Different Aspects of Dental Implant Treatment
Self Confidence
Implant treatments are sometimes preferred to regain the self-confidence lost in society due to missing teeth.
Creating a New You!
Missing teeth in the mouth can make the person's style and speaking and even chewing painful, which makes treatment necessary.
Enjoyment of Eating
Missing teeth can even change our eating style; so this treatments needed to enjoy the meal with your family or beloved ones.
Happy Photographing!
Treatments to avoid the need to hide teeth while looking at the camera due to missing teeth, just when photographing family, spouse, friends
Hots & Colds
Treatments are preferred to eliminate the necessity of calculating the temperature of the things we eat and drink for missing teeth.
Leaving a Moment for the Future
Treatments to display a cheerful, affectionate, smiling, sympathetic image in the videos, environments, family and to have a good place in the memories.

Step 1 - Meet/Speak the Experts
Schedule your consultation with our dental experts and discuss your treatment options

Step 2 - Implant Treatment Plan
We prepare your bespoke Implant treatment plan and walk you through the process

Step 3 - Dental Treatment
We implement your dental treatment plan and carry out any procedures required

Step 4 - Aesthetics
We provide you with the perfect function & aesthetics to complete your smile.

Step 5 - Smile & Confidence
Enjoy your new smile & confidence
---
Dt. Dilek Aksu Güler
Dt. Dilek Aksu Güler was born in 1982 in Isparta. She graduated from Süleyman Demirel University Faculty of Dentistry in 2005. She is a member of the Turkish Dental Association, Antalya Chamber of Dentists and is a member of INTERNATIONAL CONGRESS OF ORAL IMPLANTOLOGIST.
Dt. Dilek Aksu Güler
Guest Reviews