In certain areas, countries are able to specialize and become the destination for quality and affordability. Dental treatments are no different. As dental tourism becomes more popular, dentists experience increases, and clinics that know about it invest more in technology.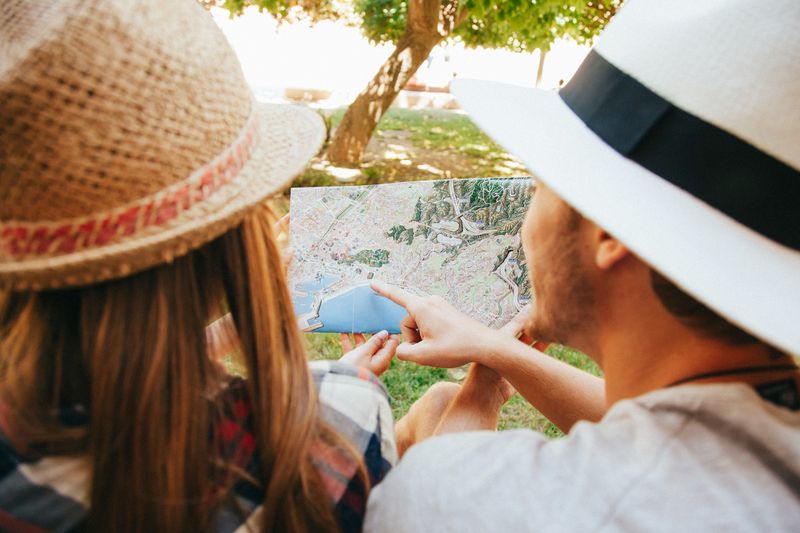 What Is Dental Tourism? Why Is It So Popular?
Dental tourism is the practice of getting dental treatment abroad. Due to affordable prices and holiday opportunities in some countries, it has become very popular in recent years.
Things to Consider Before Choosing Dental Destination?
If you are considering going abroad for dental treatment, you should consider a number of key factors. Let's examine these factors.
Transportation
Cities with easy transportation options for treatment play an instrumental role in improving the process and saving. 
Accommodation
It would be best if you regarded accommodation as a component of the treatment.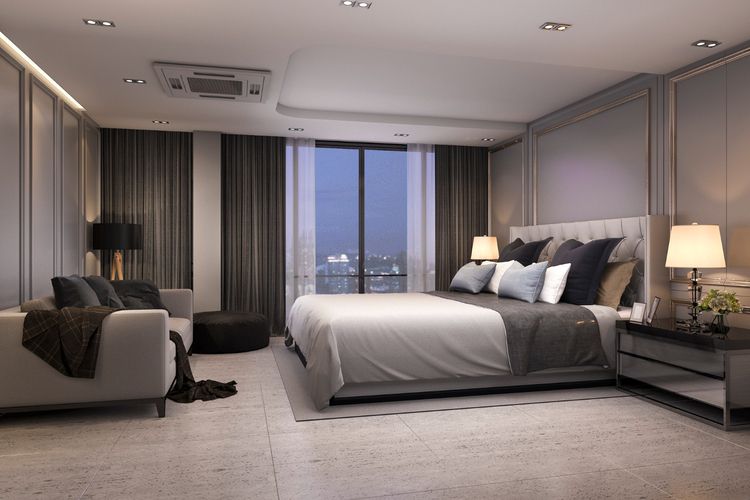 It would help if you also research the hotel facilities in the city you are visiting to ensure a pleasant treatment experience. Dental treatment services in tourist regions will provide the most efficient solutions in this regard.
Guarantee (Let's Talk About If Things Don't Go Well Here)
Let's talk about it if things go poorly here. A major concern regarding getting teeth done abroad is the guaranteed conditions. Some clinics may verbally state the guarantee, but most of them do not want to provide a written document.
For reference, you can easily review our dental guarantee conditions on our dental clinic website.
Prices
Prices vary by country, but as an example, we can list what a Londoner who is traveling to Turkey and Antalya for treatment would experience as follows:
Round trip for fly cost £250
Accommodation is £50 per day.
A one-week plan for a single person will cost around £700, excluding dental work abroad. This fee will be about £1250 if you come with your partner.
Despite these costs, the price advantages provided by dental tourism are still quite high. Compared to the UK, you can get dental treatment in Turkey for £6,000, which would cost £15,000 in UK.
Payment Methods
Payments are usually made in cash or with one payment by credit card. However, you should be aware that ATMs in Turkey charge high commissions when you withdraw TL. So it is better to talk with your clinic and pay your payments in foreign currency.
In addition, if you plan to pay by card, be sure to check beforehand with your bank if there are any restrictions regarding the country you will be visiting.
Hidden Costs
A hidden fee in Europe typically refers to fees associated with consultation, 3D imaging, or simple therapies. As a result of these fees, patients may be surprised to find that their fees are much higher than expected after undergoing treatment.
Due to the low general treatment fees in dental tourism, you won't encounter such surprises.
In this regard, you may be surprised by the requirements of large-scale treatments that need to be taken into account. In order to avoid such situations, if possible, have a mouth tomography before your online meetings.
Quality & Experiences 
Most people willing to travel internationally for dental treatment attach great importance to oral health and are highly sensitive to dental issues. So dentists in dental tourism have more sensitivity in their treatments.
In Antalya, Antlara Dental  has been serving foreign patients for 15 years. Our affordable treatment fees enable us to choose the best dental materials without straining patients' budgets. Unfortunately, even in some developed countries, we are witnessing the use of poor-quality dental materials to offset treatment costs.
Reviews
You should definitely take a look at the comments of the dental clinic of your choice to find the best place for dental implants abroad.
Alternatively, by typing in the name of the clinic you will receive treatment on YouTube, you can view the testimonials or listen to the dentist's native language speech with subtitles. You can also check the Google My Business reviews of the clinic.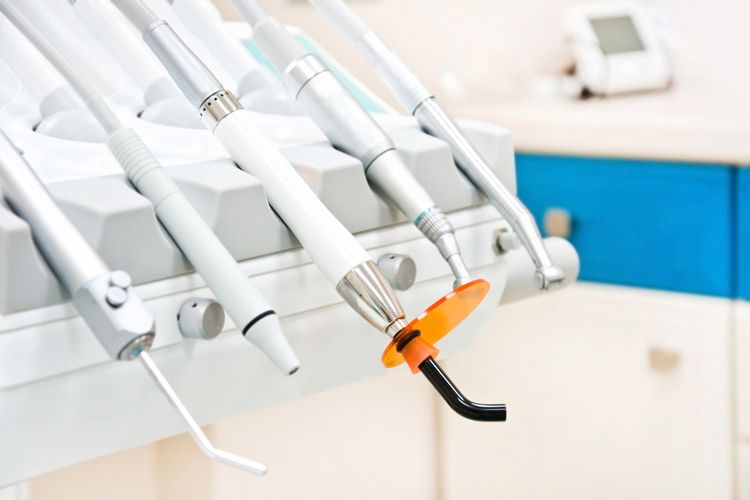 Equipment/Instrument
In quality dental clinics, you would find the following equipment;
In-house laboratory
CAD-CAM technology
Laser therapy devices
Microscopic diagnostic devices
Mock-up
3D X-Ray and Mouth scanner
Luckily, the clinic's website and comments will provide you with information about whether these devices will be available.
Services
The fees usually cover dental treatment, airport pick-up, and hotel placement. If you prefer, you may exclude these services. It is entirely up to you. In this case, your treatment fee will be discounted.
Support
In many clinics, you may be assured that they will provide you with support after the procedure, but the important thing is how they will do so. Most reliable clinics in this regard are those with offices abroad and clearly state their warranty conditions in writing.
As part of Antlara Dental post-treatment support, we provide a written document and assistance through our London Office.
Communication (Coordination)
A clinic's team and a wide service network, such as online, telephone, and offices in different countries, are important facilities for coordination. Clinics that can provide these services are also the address of quality treatment.
Languages
Most dental tourism clinics have dentists who speak English very well. If you need assistance in another language, it is crucial that you confirm whether they are able to speak your native language or if an interpreter is available.
In our dental clinic in Antalya, our dentist can speak English, German, Russian, French and Arabic.
The Best Countries for Dental Work?
Globally, dental tourism is growing rapidly. Every year, it increases by 15%, a sign of patient satisfaction. Undoubtedly, quality and cheap dental work abroad are the most important aspects of dental tourism, but some cities also offer a vacation option with dental tourism. 
Now let's take a look at the most important countries of dental tourism to find the best place to get your teeth done abroad.
1. Turkey
Dental tourism in Turkey is growing faster than the world average. This fast growth is because it has a high-quality education infrastructure rather than just benefiting more from dental tourism as in some countries.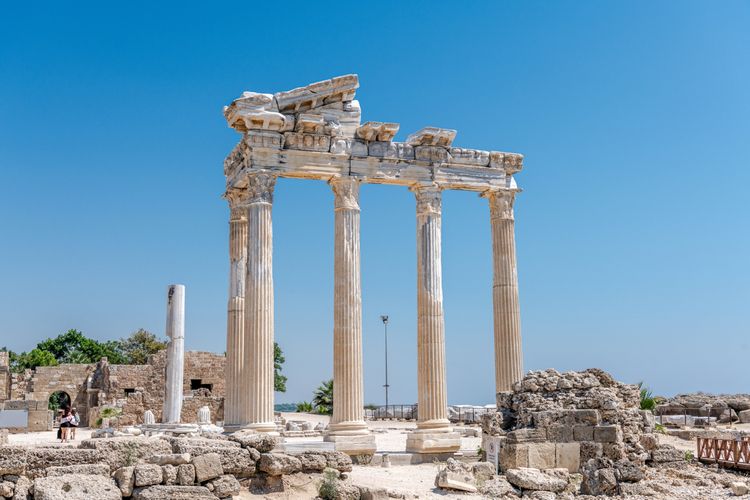 In addition, Turkey stands out as the closest country where European and Russian tourists can combine vacation and dental treatment. Furthermore, quality  dental clinics in Turkey prefer Antalya for its tourism opportunities.
2. Hungary
As dental tourism has grown, Hungary has made large investments in dental tourism and has become a popular treatment center, especially for British tourists. Quality dental clinics in Hungary are concentrated in Budapest, where transportation and accommodation facilities are also better.
3. Mexico
Due to the USA not losing the top spot in dental treatment fees, Mexico has become a leading dental treatment abroad destination for Americans. Almost one million American and Canadian patients visit Mexico every year for their dental treatment.
Although the treatment fees are higher than those of its European partners, they are affordable for Americans. Los Algodones stands out as the most preferred city for dental treatments in Mexico.
4. Thailand
A country that is famous for its therapies, Thailand, has also made its mark in dental tourism. With quality treatment services and cheap travel opportunities, this country attracts patients from all over the world.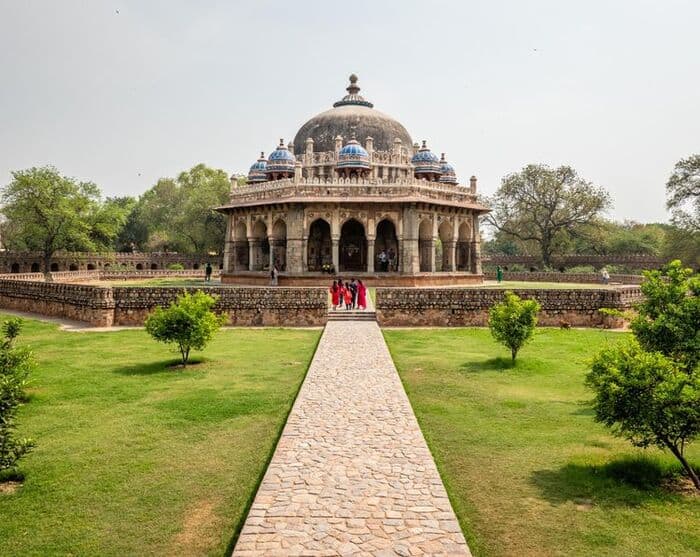 5. India
With almost twice the population of Europe, this mysterious country has everything you need. Quality dental clinics are part of this, of course. But make sure you have done good research for your treatment.
Since the majority of the Indian population speaks English, you will not have any questions about the language.
6. Poland
The high cost of dental treatment in Germany has led many German citizens to seek treatment in Poland, which is located across the border. Polish clinics have readily adapted to this situation by providing high-quality dental treatment.
7. Croatia
Croatia borders the Adriatic Sea and has many vacation opportunities for patients. Located in the center of Europe, Croatia is one of the few countries offering affordable vacations and treatments which European tourists can easily reach.
8. Romania
Despite not being a fast-growing country in dental tourism, Romania is known for its quality dental treatment options. As a country with a coast to the Black Sea and holiday opportunities, it is a popular destination for German tourists.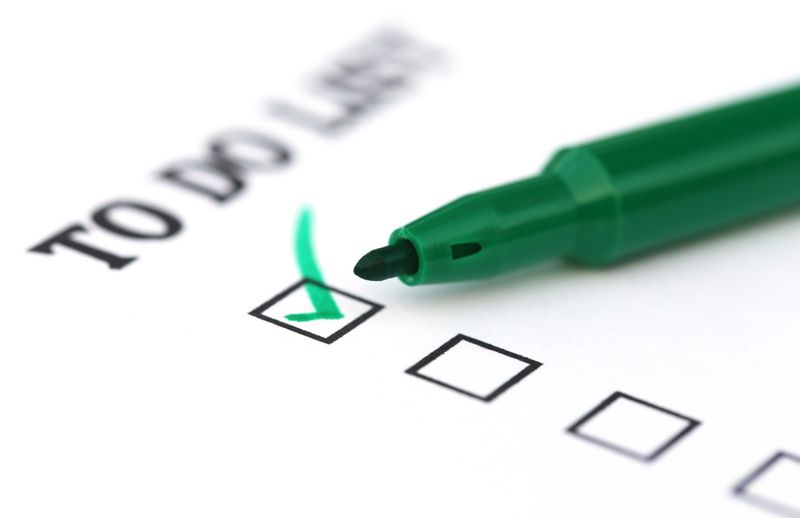 Things to Do Before Going Abroad for Dental Work?
Some important things must be organized in advance if you plan on getting dental treatment abroad.
Dental Records
Clinics request a pre-treatment interview. In these interviews, it will be very useful to have an intraoral film taken before the interview so that you can get more accurate information about the duration of the treatment, its cost, and what to expect you.
Accommodation 
It is necessary to make advance arrangements for accommodation in order to find a hotel of your desired standards at a reasonable price. Otherwise, you may encounter a serious problem, such as not being able to find a place in a country you do not know.
It will be more beneficial for you to arrange a hotel near the clinic where you will receive treatment. You may need to reach your dentist quickly in post-treatment check-ups and in cases of an emergency such as pain, bleeding, or swelling. 
Partner
Dental treatments are typically not very complex, but depending on your specific condition, you may require more complex and painful treatments. Partnering is, therefore, very important.
In addition, if you are considering getting treatment in a tourist area, you can turn it into a dental holiday opportunity with your partner.
Payment
The payment method for your clinic should be checked. For example, if you plan to pay with a credit card, you should check with your bank to determine whether your card has a limit for the country you will be visiting.
Transportation
In order to receive the best treatment possible, it is essential that you arrive at the dental clinic rested and vigorous. Particularly during the consultation stage, you should be sufficiently rested to express yourself clearly and completely. So it is important to come earlier to have a rest. 
In Antlara Dental, we combine advanced technology and high-quality expertise together to give you the best dental treatment available in Turkey. With a collaborative approach, we provide personalised smile designs that suit your specific needs and make your dream smile come true.