Finding the best implant company is the dentist's responsibility, but the patient should find the best dentist. Different dental implant companies produce implants of different thicknesses, lengths, and shapes. The application of these implants on patients can also vary according to the types. 
A dentist with experience and training in Straumann or Zimmer Biocare implants may not be familiar with Nobel Biocare implants. They may have no problem applying to a different product, but a product they know will work best and is easier to apply.
So, persistence about the implant brand applied by the dentist can lead to unfavorable results in this regard.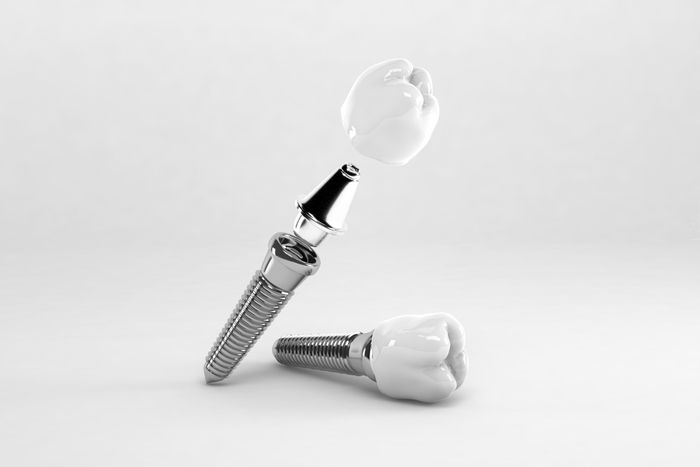 Dental Implant Treatment
In addition to replacing a missing tooth in terms of function and aesthetics, implants also prevent jaw bone loss. For the success of the treatment, they must be applied immediately after tooth extraction. Otherwise, they can cause damage to the jawbone and narrow the space between teeth by causing losses in jawbone density.
Well-Known Dental Implant Companies
Dental implants are generally made using similar production techniques. Titanium is used for most implants, though zirconium is sometimes used in a few types. Even though they have similar production materials and techniques, the best dental implant companies have three common features.  
1. Long-Term Scientific Research
Only a few dental implant companies have proven their implants through long-term scientific studies that require expensive and lengthy processes. Despite the claims of some companies that their products are supported by scientific studies, most of these studies are usually mid-term. Straumann's scientific team has the strongest capabilities in this area. There are also dental implant brands to avoid which don't have any long-term studies.
2. Processing Methods
Each brand uses a different production technique. While some implant production methods use bulk production, others produce them inpidually and support them manually. Additionally, the companies may use different methods for processing implants with acids and chemicals. The process can be done in less sterile environments by some companies, while other companies send their implants to large facilities that specialize in this field. 
3. Design
Once an implant is placed in the patient, it is expected to fuse with the bone and stay firmly in place. Implant designs have a great role in the process of bonding the implants. The bone tissues wrap around the implant within 2-3 months and adhere tightly to it.
In addition, different types of implant applications are required in different parts of the jaw. Each company claims that its implants are more tightly fused to the jawbone with their unique designs.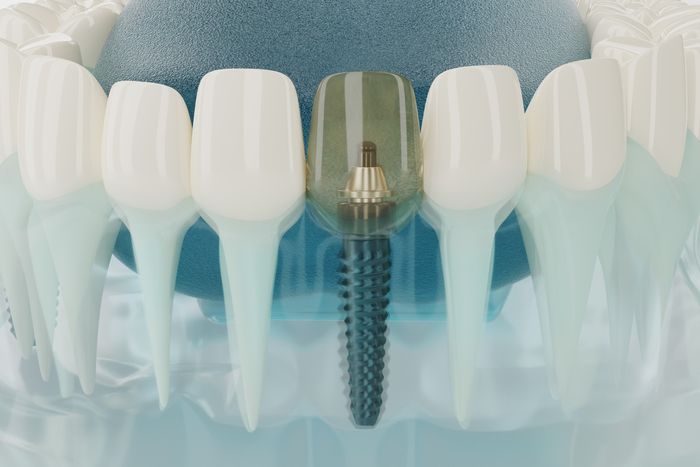 Top 10 Implant Companies
In light of these three criteria, we will look through a dental implant brand list that stands out among hundreds. 
1. Straumann
Since 1954, Straumann has hosted many scientific studies at its headquarters in Basel, Switzerland. Supporting its products with long-term scientific studies, Straumann claims to have the largest scientific team in the world. With over 40 sales representatives in different countries, mostly in Europe, it holds 17% of the global implant market.
2. Hiossen (Osstem Implant)
Having an extensive service network in America, Mexico, and Canada, the company ships its products to more than 70 countries. Within 10 years, the company has grown to become one of the world's largest implantology manufacturers, with over 4500 employees. 
With its unique designs similar to natural tooth roots, Hiossen Implants sets itself apart from other implant products.
3. Zimmer Biomet
Zimmer Biomet manufactures both implantology and bone and joint products. The headquarters of the company is located in Warsaw, Indiana, USA.  With more than 18,000 employees, the company has served the health sector since 1927 and has proven its products with long-term scientific studies. 
4. Nobel Biocare (Danaher) 
Founded in Switzerland, Nobel Biocare was acquired by Danaher in 2014. With over 65 years of experience in the field of implantology, the company is one of the industry's pioneers. The company developed the first CAD-CAM producing processes sample in 1989, the first tempered implant in 1997, and the first zygomatic implant in 1988.
In addition to providing training opportunities to tens of thousands of dentists, the company is also involved in joint studies with universities.
5. Dentsply Sirona
Dentsply and Sirona merged in 2016, resulting in the company's growth. With its Astra Tech Implant systems, the company has come to the forefront with innovative products in recent years. Dentsply Sirona has more than a hundred years of experience and is among the biggest dental implant companies.
6. Biohorizons
Founded in 1994 by a group of engineers in Alabama, the Biohorizons stands out with its wide variety of products and can meet all requirements of a dental clinic. 
Tapered Short implants are the focus of a new guided surgery approach developed by the firm. The company's updated instrument designs minimize stack height, while keyless drills simplify surgical procedures.
7. Euroteknika
Euroteknika is a French company founded in 1992. It manufactures implant prostheses as well as dental implants. Known by its short name ETK, the company has patented many implantology products based on scientific experiments. In addition to its nearly 150 product range, the company manufactures a wide range of prosthetic dental products.
8. Megagen
South Korean company Magagen was founded in 2002. It claims to have long-lasting and durable implants, which it stands out for with its different designs for different needs. This company, which has developed multiple implant systems, is known for its long-lasting Any Ridge implant system.
9. Implant Direct
One of the top dental implant companies, Implant Direct, is based in California and usually sells online worldwide. It also provides educational support for its implants. With over 125 years of dental expertise and more than 30 trusted brands, Implant Direct is part of Envista's family of dental operating companies.
10. DTI
Turkish company DTI brings together scientists from across Europe and Turkey and produces innovative solutions. The company is headquartered in Istanbul, Turkey, and offers innovative ideas through its Short Implant, Power4 Implant, and DTI-1 implant models, as well as designs that accelerate bone formation in narrow spaces.  
Which Dental Implant Should I Choose?
A patient may prefer a particular brand. Nevertheless, he may not be able to select the dentist and implant brand together. Ideally, dentists should choose implant brands with which they are familiar and whose companies have provided them with training support. 
Due to their training and product knowledge, dentists work with a limited number of brands. Further, today companies are trying to develop innovative products that improve the functionality of their designs.
Additionally, while choosing the implant, the dentist should take into account the area of use of the implant. In different types of situations, different brands may provide more efficient solutions. This is why the dentist's choice of implant is crucial. By researching, patients can't decide what implant brand they should use.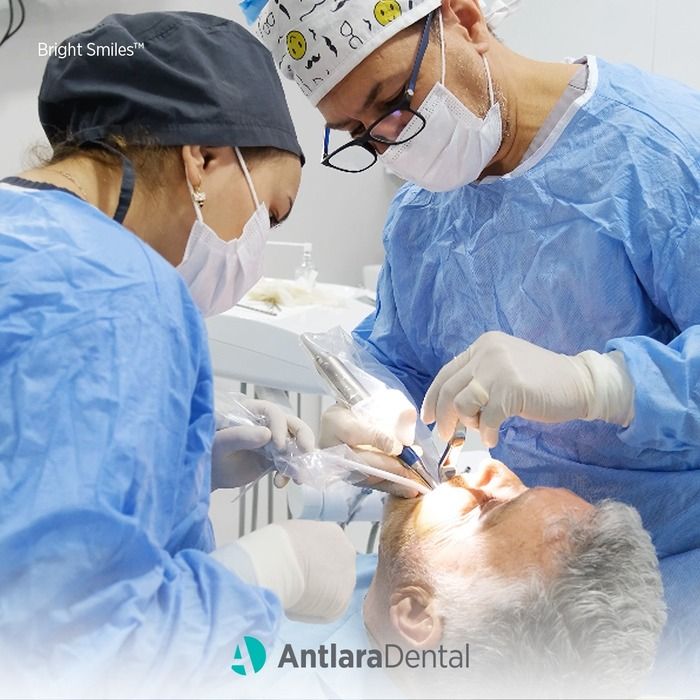 At Antlara Dental, we use Straumann dental implants. So, we provide our patients with all warranty conditions offered by Straumann Company when they receive treatment from us. A failed implant caused by poor-quality products is a very serious problem, especially in treatments such as all-on-four and all-on-six.
Ask your dentist in advance what brand of implant they uses for implant treatment. If they do not offer you a quality brand, finding another dentist would be more beneficial, even if the price is affordable.