What is wireless orthodontic treatment (invisalign) without metal braces?
What should be considered about invisalign treatment in dental prodecures in Antalya, Turkey?
If you struggle to smile comfortably due to the appearance of your teeth and do not want to wear braces to solve this problem, invisalign could be the solution for you. Thanks to Invisalign treatments, you can now correct alignment and positioning issues of your teeth without having to have a fixed metal brace. At Antlara Dental in Turkey, you can find the best Invisalign orthodontists at affordable prices.
Invisalign Treatment in Turkey
Invisalign has been in our life since 1997, when Zia Chishti, a computer science and economist student, invented them. In the beginning, Invisalign didn't gain so much popularity as orthodontists wanted to rely on more experienced techniques, but over time they proved to be beneficial for misalignments and had no side effects.
Today, Invisalign treatment is among the most advanced methods and has been administered to more than 12 million patients. Patients like Invisalign since it requires the least invasive techniques and minimum appointments with the dentist. Here at Antlara Dental in Turkey, you can find the best Invisalign orthodontists at affordable prices.
What are Invisalign Braces?
Invisalign braces are named clear aligners because of their sheer appearance. But their advantages are not limited by their appearance; they also have many other benefits over other braces.
Easy to apply.
Easy to take off.
Easy to clean.
As effective as other metal braces.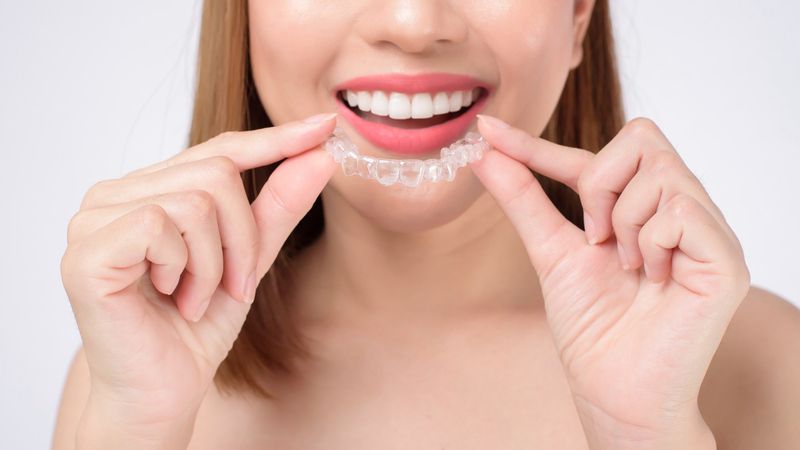 The main element used for crafting the Invisalign aligners is the thermoplastic material, also known as the "smart track." The treatment mainly consists of wearing these transparent and removable covers, which gradually tighten your teeth. You don't need to wear brackets or braces with this treatment.
How is Invisalign Done?
Those who want to refrain from metal braces are concerned about the Invisalign treatment process. Here is a recap of this treatment.
1. Consultation and Treatment Plan
Even though this stage may seem unimportant, on the contrary, it is highly crucial to find a qualified orthodontist. A dentist for this kind of treatment may not meet the requirements, so it is better to insist on finding a qualified orthodontist.
At Antlara Dental, Ugur Agar is a prominent orthodontist in Turkey and has been serving his patients for more than 25 years. He is also known for his scientific research on orthodontics, with many publications.
At this stage, X-rays and teeth impressions are taken and sent to the laboratory. A lab technician combines all the data and impressions in a computer program and creates a 3D mold from them.
2. Checking and Wearing
Before you visit the office to wear them, the orthodontist checks them. The first aligners may need some refinements. After your orthodontist is satisfied with the aligners, you can continue with them. The Invisalign aligners need to be changed every two weeks with a new set and checked clinically every six weeks.
How Much Does Invisalign Cost?
The cost of Invisalign varies profoundly from person to person; the number of aligners and the time needed determine the price the most. The reaction to the aligner also affects the duration and, accordingly, the price.
The Invisalign cost in the United States varies between $3000 and $10000 depending on the region and treatment duration.
The price in England changes between £2500 and £7500.
The price in Germany is between € 2500 and € 9000.
The price in Turkey range between $1500 and $5500.
Because of the reasons explained above, the clinics don`t tend to give a detailed cost plan like other dental treatments.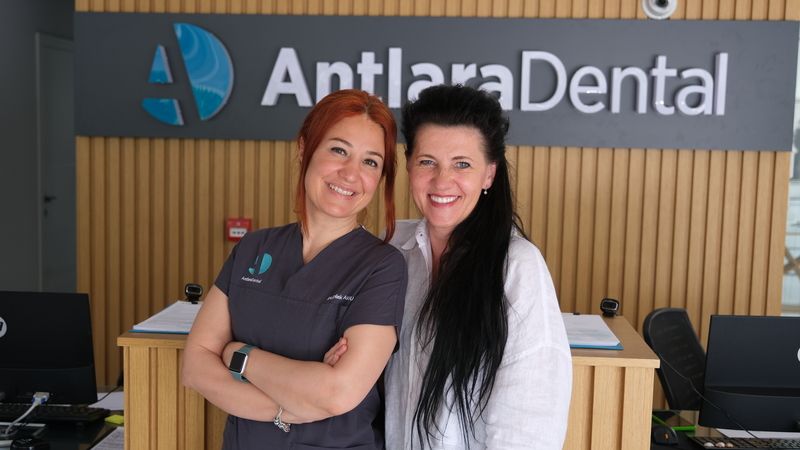 How long does Invisalign Take?
Invisalign treatment has the same lifespan as metal braces have, and it can change from 6 months to 18 months, but for some more severe conditions, it can take up to 24 months or a little more.
Throughout the treatment period, the aligners must be worn at least 20 hours a day, which can only be taken off while eating or during important events. The patient is ordered to make regular visits to the clinic to observe the improvements in teeth. The orthodontist may refine the aligners or arrange them to proceed gently push, during these visits.
Benefits of Invisalign Treatment
The material used to produce Invisalign alignment is a high-tech smart plastic whose movements can be controlled. This sophisticated technology has the same capacity as other metal braces and some specific advantages over them.
Eat and drink as you wish
If you have a metal brace, there is a long list of things you should abstain from, such as chewy candies, nuts, fresh fruits like apples, and many more. But this is not the case for Invisalign braces; you can eat whatever you want.
Almost Invisible:
The unattractive appearance of metal braces causes many patients to abstain from the treatment. With this revolutionary treatment method, concerns about the ugly appearance almost vanish. The easy take-off feature of these aligners also makes them a popular choice for patients.
Easier Hygiene:
One another problem of having braces is cleaning- especially brackets of metal braces should be cleaned carefully like a normal tooth. Invisalign also makes a difference at this point since they can easily be cleaned with special solutions or liquid soap.
Differences Between Invisalign and Metal Braces Treatment
Those who have imperfections in their teeth have to decide between these two options: metal braces or Invisalign braces. If the main features and requirements of these treatments are clearly understood, it will be easier to choose among them.
Differences Between Invisalign and Metal Braces
| | | |
| --- | --- | --- |
| | Invisalign Braces | Metal Braces |
| Visibility | Invisalign braces are almost invisible and can be easily taken off during an important event. | There are many metal braces available, like tooth-colored porcelain, gold, rubber, and behind-the-teeth braces, but they are still visible. |
| Comfort | They only cause a little discomfort when switching with a new one; other than that, they do not cause any significant discomfort. | During the placement, metal braces cause pain and discomfort on the jaw, but they eventually get lost. |
| Hygiene | Daily cleaning habits are enough, but aligners should also keep clean with a solution. | To prevent plaque and debris, more frequent cleaning is recommended. |
| Diet | You can eat anything without restrictions. | You should be more careful when eating hard, sticky, or crunchy things. |
| Effectiveness | Invisalign treatment satisfies its patients with good results as metal braces do, but it doesn't work well for complex issues. | Metal braces can be the only option in complex situations, such as if the tooth movement is hard or if there is an implant among teeth. |
Related: Invisalign vs. Braces: A Complete Guide
Invisalign in Turkey
In dental education, Turkey follows the same principles as in the European Union, and Turkey has a reputation for producing successful dentists throughout the world.
Invisalign Turkey Antalya
Turkey`s dental success is worth examining since it offers high-quality treatment opportunities along with a wonderful vacation in the Mediterranean or Eagan costs. You can take a look at "Invisalign before and after photos" of promınant dental clinics.
Because of government tax reduction on health tourism, Antalya has become the second city in terms of dental tourist influx after Istanbul.
Invisalign treatment is a long-term investment, so you should find the best experience, expertise, and customer service at affordable prices. From the first consultation to the final treatment, our staff and doctors collaborate with you for all your other needs while you are living the high experience of our experts.
How Much is Invisalign in Turkey?
Invisalign Turkey cost is higher than the other braces in Turkey, but compared with Europe, the price is among the lowest you can find without compromising the quality. Some dental clinics ask for around $1500, but the actual price begins at $2500 and goes up to $5500. The Invisalign cost in Turkey is also highly affected by the period and the number of aligners needed, so it is best to consult a qualified orthodontist to find your custom price.
INVISALIGN TREATMENTS - FAQ
Can Invisalign Fix Overbite?
In 2017, a study was performed by 7 orthodontists to answer this question at the United States National Library of Medicine. The study's conclusion indicates that Invisalign treatment is successful with the treatment of mild or moderate overbite issues. For more complex conditions, conventional braces are recommended.
Does Invisalign Hurt?
Invisalign treatment doesn't require glue or scraping on the teeth and has the least invasive orthodontic technique that corrects misalignment problems. The most common soreness occurs when changing the aligners. A short and manageable pain happens after wearing a new aligner.
How to Clean Invisalign?
Invisalign aligners are easy to clean, and they don`t cause irritation on the teeth like traditional ones. You can take them off and wash them with liquid soap or a special solution.
Can You Eat with Invisalign?
Invisalign braces are better for those who shouldn't have food restrictions because of health or other reasons like growth. There is no food limitation with this treatment. As long as you stick to wearing them for at least 20 hours a day, you can remove them whenever you want and eat whatever you like.
Can You Drink With Invisalign?
Invisalign aligners can only work well as long as they fit your teeth. If you drink something hot, sugary, or acidic, you have to take them out as they may wear and thus won't fit your teeth.
Invisalign - Frequently Asked Questions
Wireless Orthodontics - Invisalign - Antalya, Turkey
The convenience and ease of use of the Invisalign system have made it the choice of over half a million people. In fact, Invisalign has been effective in giving hundreds of thousands of people amazing new smiles.
If you have been looking into orthodontic treatments, you may have come across Invisalign before and wondered what it's all about. It is generally acknowledged that whilst braces help to improve your smile in the long run, one of their main drawbacks is their appearance in the short run.
Thanks to Clear-Aligner, invisalign and orthoclear technology, crooked teeth can be corrected with invisible transparent plaques without the use of brackets. In the Clear Aligner treatment, these palates, which are designed in computer environment, are set-up 3 times per month and replaced for periods such as 1 and 2 weeks, allowing the teeth to reach the desired ideal position.
The time needed for Invisalign to work its magic will depend on the severity of the patients case. This means that cost will also vary from patient to patient as some people will need many aligners and others will require just a few.
Invisalign offers the complete cosmetic orthodontic programme. We will begin with the most important part of straightening your teeth with the series of Invisalign aligners. After this stage has been completed, we will whiten your teeth (if required), followed by any recontouring (if required) to truly give you that perfect smile!
You will then have the choice of having removable or bonded (our preferred choice) retainers to help maintain your new smile. This is already included in your treatment plan. We prefer the bonded retainers as they will be discretely hidden on the backs of your teeth, which is great for vanity and aesthetic reasons, and it also means there isn't any chance of taking out your retainers to eat and breaking them (which can be common with removable retainers).
Invisalign offers the patient a series of clear, removable aligners which are changed every 2-3 weeks. There is no tightening to be done, no changing of wires and no elastic bands to get in the way. Instead, all of the adjustments are made with one new aligner every few weeks.
Since the aligners are clear they are hardly visible in the mouth at all and will fit perfectly against your teeth. As each aligner is individually moulded to specifically fit each patient, Invisalign is much more comfortable than conventional braces.
Yes! it is totally safe and has no side effects.
Traditionally, braces are made using metal, plastic or ceramic brackets. These brackets are fixed in place to the front of the tooth and a wire is then held between them. Whilst braces are clinically proven to deliver very effective results, many prospective patients are afraid to wear them as they do not like the idea of their appearance during treatment.
We offer a solution as our dentists can fit you with Invisalign which will give you a beautiful smile as conventional braces will, but without compromising your appearance during the treatment.
It provides more advantages than brackets as it can be removed while eating, cleaned easily and is not noticeable in the mouth. If you're ready for a smile that will change your look, Invisalign is the answer. Although there are many options in this area, no treatment is as comfortable and effective as Invisalign.