What is porcelain veneers (PFM) treatment? What should be considered for porcelain veneers (PFM) dental treatment in Turkey, Antalya?
With a porcelain veneer, you can solve problems such as intrinsic stains, small chips and breaks, crooked teeth, small gaps between teeth, teeth-worn caused by grinding, white spots, discoloration, and many more. You can have a full set of porcelain veneers in Turkey at around $4500. We explicitly explain everything on our website, including a detailed price list, guarantee conditions, the experience of our dentists, and more.
Free Appointment - Porcelain Veneers
You can make a free appointment below to have porcelain veneers in Antalya.
25+ years of dental treatment experience and professional patient services.
Free Appointment
If you are looking for a first class
If you are looking for a first class dental service, look no further. I did extensive research about dental implants before making my final decision to travel to Turkey for treatment.
Lisa Godden - 2021
Five Stars Of Course To Ziya!
Clinic manager Ziya Bekir is very friendly and it is super easy to arrange with him an appointment. The doctor Tolga Alp is very professional and nice.
Sandra Jelic - 2021
I came for a cleaning of my teeth.
I came for a cleaning of my teeth. The treatment was professional. Also the service desk downstairs was very good. awesome!
Marijke van Wierst - 2021
Porcelain Veneers: Benefits, Cost, and Procedures
Fixing your smile could make you a different person if you are less confident about your appearance. Dental porcelain veneers are the most popular choice for those who want to look better. These tiny shells are named smile makeovers because of their capabilities of fixing smiles.
With a porcelain veneer, you can solve problems such as intrinsic stains, small chips and breaks, crooked teeth, small gaps between teeth, teeth-worn caused by grinding, white spots, discoloration, and many more.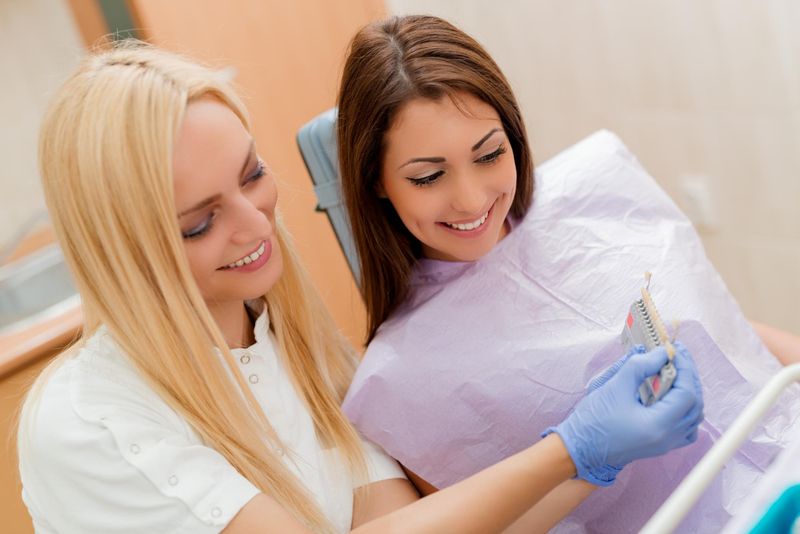 What is a Porcelain Veneers Treatment?
In this treatment, cosmetic dentists use ceramic materials and give the patient an aesthetically beautiful appearance. It is an advanced method that can be used to achieve closely resemble the appearance of natural teeth. Porcelain veneers have similar features to the natural tooth structure and remain intact for years.
Porcelain veneers, which are prepared very thinly in the desired color and form, don`t contain metal. Also, they are resistant to breakage and allow the light to pass into the tooth. Therefore, they are very successful in providing aesthetics and correcting the shape and color of the teeth.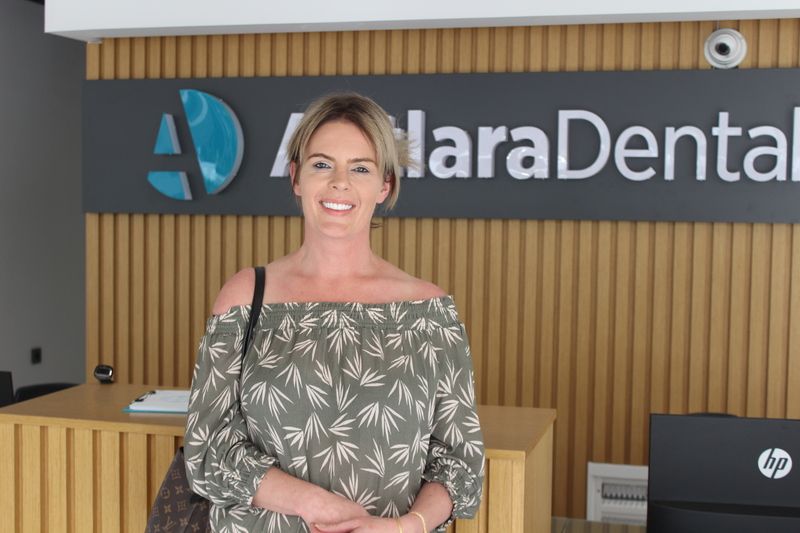 What are Porcelain Veneers?
To produce porcelain veneers, 3 types of ceramic are used.
Pressed Ceramic
Pressed ceramics are very strong materials but cannot meet the desired thickness. Nevertheless, dentists may take advantage of them when strength is more important than aesthetics.
Stacked Ceramic
Stacked ceramics provide the best solution to produce more precise and tiny veneers. However, they are not as strong as the previous one.
Lithium Disilicate
Lithium disilicate porcelain is produced with CAD/CAM (Computer Aid Design/Computer Aid Manufacture) technology. Studies about this type have proven that they are stronger than even zirconia veneers. Therefore, this material is preferred for the production of laminate veneers and the restoration of veneers.
How much does porcelain veneers cost?
Porcelain veneers are a good choice if you are looking for a veneer that can carry both strength and aesthetics. So the price of this beautiful item is also higher accordingly. They can double the composite veneers in terms of price.
The porcelain prices in UK vary between £400 and £1000 per tooth.
The prices in Germany varies €450-€1500 per tooth and €3600 - €1000 for ten teeth.
In the countries like Switzerland and Norway, the cost of porcelain veneers can reach up to €1700 per tooth.
Turkey offers the least prices for dental veneering. Porcelain veneers cost Turkey between $200 and $400 per tooth.
In Turkey, besides affordable prices, you can find the same quality as in Europe or USA. It can be seen from the countries' prices that the higher the wages, the more the dental price is. So it can be conferred that the quality is not about the higher prices of countries; instead, it is more about with education, experience, and health systems of designated countries.
How long does porcelain veneers take?
The treatment process is not lengthy; some simple porcelain veneers can be administered in just one sitting. However, in most cases, the treatment plan is processed in three steps and two sittings.
Consultation
Your dental provider takes x-ray images and then examines and evaluates the expected final results. After 20 minutes of examination, the dentist administers a local anesthetic and makes room for the new veneers. After teeth preparation, a mold of your teeth is crafted using an impression and intraoral scanner.
Laboratory Phase
The impressions are sent to a laboratory to produce your permanent teeth. But, before the final decision, it is possible to produce a mock-up to see what it would look like.
Final Attachment
The patient uses a temporary veneer after the first visit, at your last visit, your dental provider removes your temporary teeth and sticks them with a block of special cement.
How long is porcelain veneer effective for?
A porcelain veneer is a type of coating produced in a laboratory environment that is quite potent. There are two reasons for the problems in porcelain veneer: Biological and Biomechanical: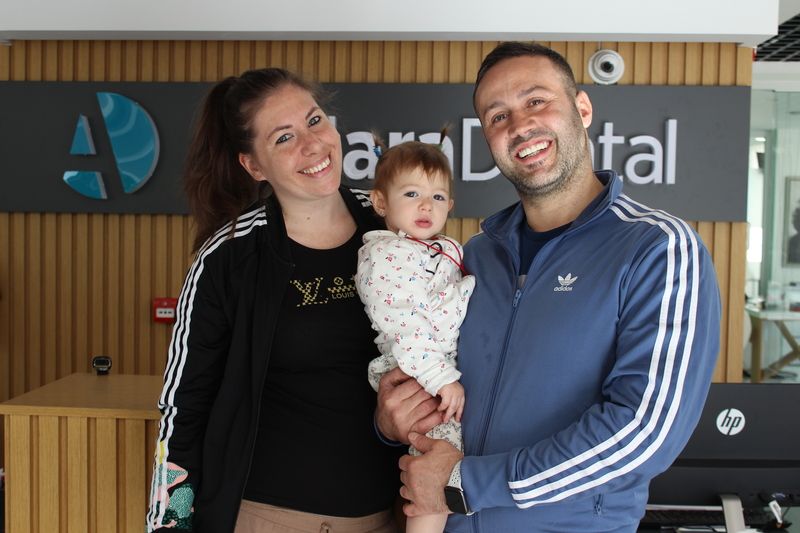 Biological Causes:
Decays under the prosthesis, problems with the root and canal system, gingival recession, and bone loss.
Biomechanical Reasons:
Deterioration of the bonding material, breakage of the main carrier of the prosthesis, fractures in the external structure, and closing problems are some of the biomechanical reasons.
The cause of these results may stem from uncontrolled and punctual violent force. For example, it can be a hard blow, an uncontrolled bite of a hard-shelled food, or a fruit core can cause damage. Damages due to clenching are also among these reasons.
How long does porcelain veneer last?
The life span for any dental treatment depends on environmental factors during use. To be more descriptive, the natural structure of the teeth on which porcelain veneer is applied should not be disturbed. As long as it is well protected, the life of the porcelain veneer can be up to 30 years. However, the average lifespan is around 20 years.
In the case of damage or fracture on veneers, it has to be renewed immediately to protect the resin from outside factors. Otherwise, it will get stained.
Do I need to get teeth whitening before porcelain veneers?
Veneers are translucent materials, so a discoloration on your natural teeth affects the veneer's appearance. They repair chips or damages, but bold colors on your teeth should be corrected before veneering to have the best aesthetic appearance.
If you are in the right place, your cosmetic dentist matches wıth your teeth to your porcelain veneer. Around 15 different color options are available for dentists to determine porcelain veneers` color.
What's the difference between composite bonding and porcelain veneers?
Both are made to coat your teeth. However, the difference between them is huge. A ceramic designer makes porcelain veneers, while composite veneers are a type of engineered resin adhered to the outer surface of the teeth. The porcelain veneers come with many advantages.
Advantages and Disadvantages of Porcelain Veneers
Porcelain veneers have many advantages over traditional composite veneers and cost more.
Advantages of porcelain veneers
They are the best products available to improve your smile.
They are less invasive.
They are more resistant to stains than their counterparts.
They are long-term solutions, unlike composite veneers.
It is possible to replace one of the veneers inside the full set.
Disadvantages of Porcelain Veneers;
Since they are a permanent treatment, removing them is not practical.
During the post-treatment period, which lasts a few days, the patients experience sensitivity against hot or cold drinks.
They can still be damaged or chipped.
Why to choose Turkey for Porcelain Veneers Treatment?
For many Europeans, despite its rivals, Turkey is indispensable for any health problem and dental issues. Modern dental health in Turkey began almost 200 years ago when "Tiphanie ve Cerrahane-i Amire" was founded on 14 March 1827, and since then, Turkey has improved its health system parallel to the European health system.
Foreigners who chose Turkey for their dental problems are surprised by the sophisticated clinics, sterilized environments, and technology behind the thriving treatments. You can have the same treatment in Turkey at much less cost.
Porcelain Veneers Cost in Turkey
If you think about having porcelain veneer, you don't need to pay a fortune. You can have a full set of porcelain veneers in Turkey at around $4500. If you want to find a sophisticated clinic with highly experienced dentists, you can look through our website.
We explicitly explain everything there, including a detailed price list, guarantee conditions, the experience of our dentists, brands we utilize for treatments, and more. You can also find porcelain veneers before and after photos as well. Having porcelain veneers in Antalya offers a wonderful sunny vacation with beautiful seaside opportunities.
Porcelain Veneers (PFM) FAQ
Porcelain Veneers (PFM) - Antalya
Is Porcelain Veneer Painful?
The treatment process is not painful since local anesthesia is applied before the surgery. However, for some patients, it is still quite a painful surgery. The most common discomfort of this treatment occurs after the surgery. Patients experience soreness in their gumlines and jawbones for a few days.
Do Porcelain Veneers Break Easily?
If they are well attached to the teeth, breakage and chips are not expected unless they are exposed to too much force. Porcelain veneers are tiny materials, but they are also resistant to cracks and chips as well.
Is the Procedure Reversible?
The procedure is irreversible. While attaching them, the dentist removes enamel from the teeth, and the enamel can`t be returned. If veneers are removed, the teeth will be prone to decay and stain.
Do Porcelain Veneers Stain With Tea, Coffee, and Red Wine?
Protecting veneers from stains requires the same cleaning habits as with your usual teeth. Although they are more resistant to stains than standard teeth, they can still be stained unless cleaned properly. Tea, coffee, and red wine lovers should use a straw to decrease the stain risk and drink moderately.