It is not uncommon to see videos on social media about people paying $15,000 for just eight to ten veneers. Would it be possible to prevent these young people from spending all their money on dental treatments, most of whom are university students?
In countries like Turkey, you can get these treatments for around $2,000-$3,500. So, people often wonder, "Do they use quality materials? Why is dental work cheap in Turkey?"
By following this article to the end, we are sure your question marks will change to "How can I find quality dental treatment in Turkey".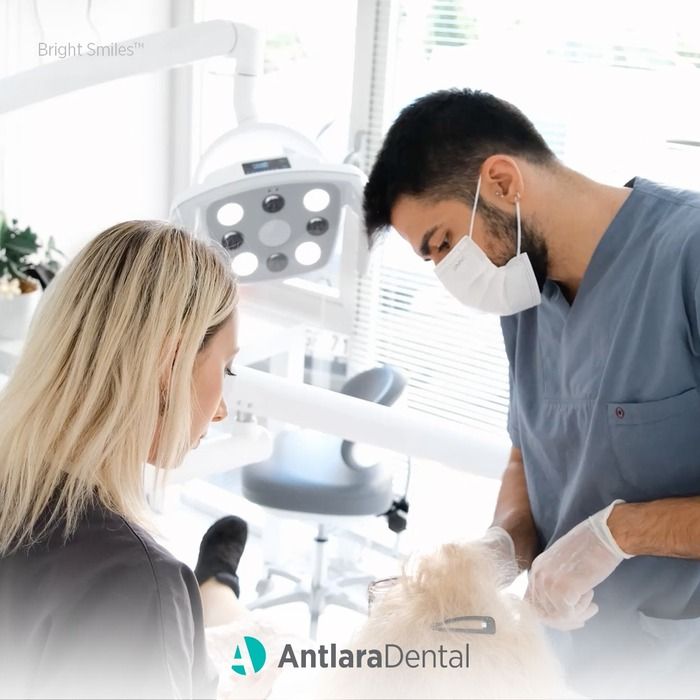 Why is Dental Care Cheaper in Turkey?
When you compare dental treatments with physical products, you will have trouble understanding the answer. You can better understand the answer to the question if you compare them to a work of art.
Just like in works of art, most of the fee for dental treatments is given to the dentist himself. Therefore, countries with lower general fees offer more affordable treatment options.
Due to the lack of materials and the fact that it's a dental-focused area, gum graft treatments can help you better understand the topic.
A gum graft treatment in Turkey costs $200-$350; in the United States, it costs $600-$1200. A clinic in the USA charges this fee only for its own workmanship, even though it uses no materials and has minimal expenses.
Turkey's low labor costs allow patients to receive high-quality materials for expensive treatments such as implants or dental veneers. To help balance treatment costs in countries with expensive fees, we understand from the patients we treat that they are referred to lower-quality materials.
Cost of Living
Dental clinics in Turkey also benefit from a low cost of living. For a small dental office in Turkey, the average rent is £250-£350, whereas, in England, it's £1,000-£1,500.
As clinics grow, these fees increase as well. Affordability of general expenses and rental costs reduces the negative impact on dental treatment in Turkey significantly.
In Turkey, people expect dental work fees to be low because of their low wages. Therefore, clinics must determine their fees in accordance with the average wage in Turkey, not according to dental tourism.
The Ministry of Health has even recommended an average price for dental treatments. A high dental clinic fee can prevent local patients from accessing treatment, so fees must be kept reasonable.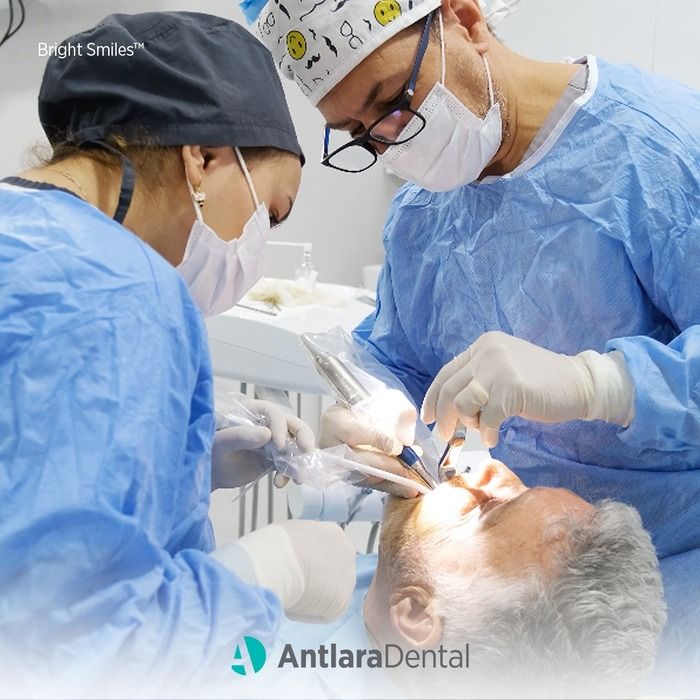 Cost of Training
Students in western countries typically expect higher salaries in their professional lives due to the high wages they pay during their education. Even though it is highly difficult to earn a faculty of dentistry in Turkey, the state covers all educational expenses during the education process.
Due to the low costs students encounter during their education, wage expectations are generally lower than they would be in other countries. Turkey also offers very reasonable training opportunities for dentists after they begin their careers.
Center of Medical/Dental Tourism  
According to the research conducted by the Journal of Medical Tourism, the amount of investment made for the private health system in Turkey is over $30 billion. As a result of these investments, more than 1 million tourists come to Turkey every year just for treatment. Of course, 150 years of experience in the field of modern medicine also plays an important role in this interest.
In conjunction with the development of dental treatment in Turkey, clinics specializing in these fields are also gaining experience at the same pace. In the same way that a company that produces a commercial product specializes and can offer quality products at an affordable price, Turkey can offer high-quality dental care at reasonable prices.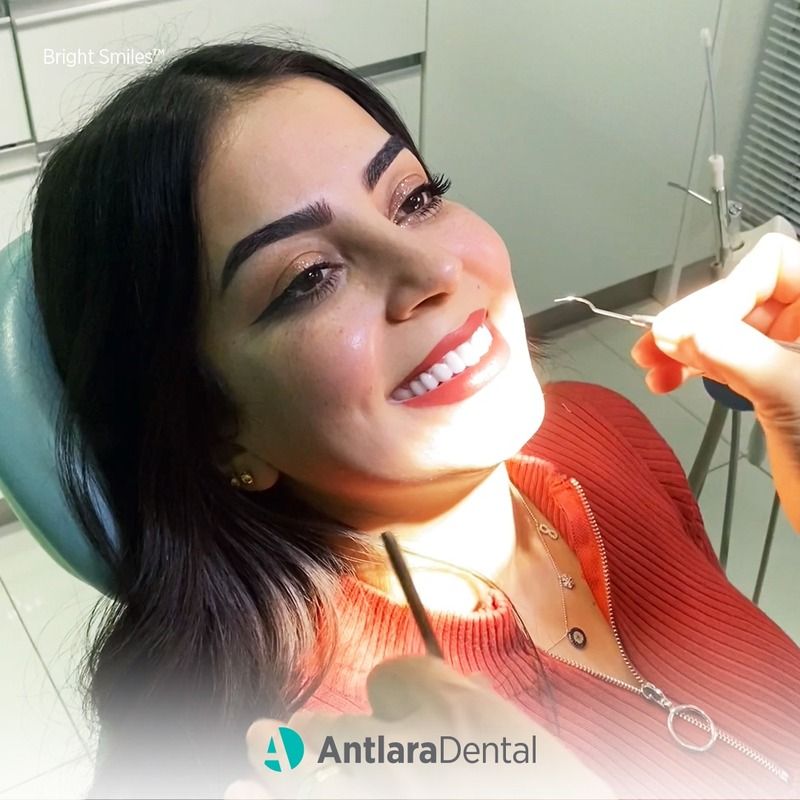 Clinic Operational Costs
The majority of a dental treatment fee goes to the clinic, dentist, and laboratory. Only an average of 20-30% of the fee goes to the material used. Due to the low operating costs of the dental clinic in Turkey, treatment fees are also very affordable. Furthermore, since the treatment fees are affordable, quality materials are not an issue for patients.
Dental tourism in Turkey is growing at an average rate of 25 percent, and this high rate reflects the satisfaction of patients with their treatments.
Currency Exchange Rates
The Turkish Lira has dropped 500% in value in the last five years. It led to a sharp rise in the value of the foreign currency in the country. Many foreigners visit Turkey for dental care and other services and are surprised at the very low prices.
If you want to come to Turkey for treatment with your partner, you should do so. The holiday advantages that Turkey offers are very affordable, so you can enjoy all the benefits instead of having your treatment in a week.
No Hidden Charges
Hidden charges can sometimes turn into a nightmare in developed countries. For example, a $2,000 treatment can go up to $3,000-3,500 because of these fees. There is no need to worry about this in Turkey. Standard procedures, such as consultations or regular checkups, are not charged, and unforeseen extra treatments will not incur large fees.
For example, the fees will also be low when you need bone augmentation treatment for implant treatment or a simple aesthetic procedure in your veneer treatment.
Cheap Labor
In Turkey, general personnel expenses are much lower than in many developed countries. It is certain that there will be a difference in costs between a clinic that pays 2,500-3,500 (UK prices, including taxes) for one staff member versus a clinic that pays 250-350 (Same dental treatment Turkey prices, including taxes). Low Turkey dentist prices are one of the main reasons for affordable prices.
Free Services
Quality dental clinics offer some services as part of the treatment. Patients are assisted in settling into a comfortable and hygienic hotel close to the clinic and help with transportation needs. These services allow patients to rest better for treatment, pay less and of course have a more comfortable treatment process.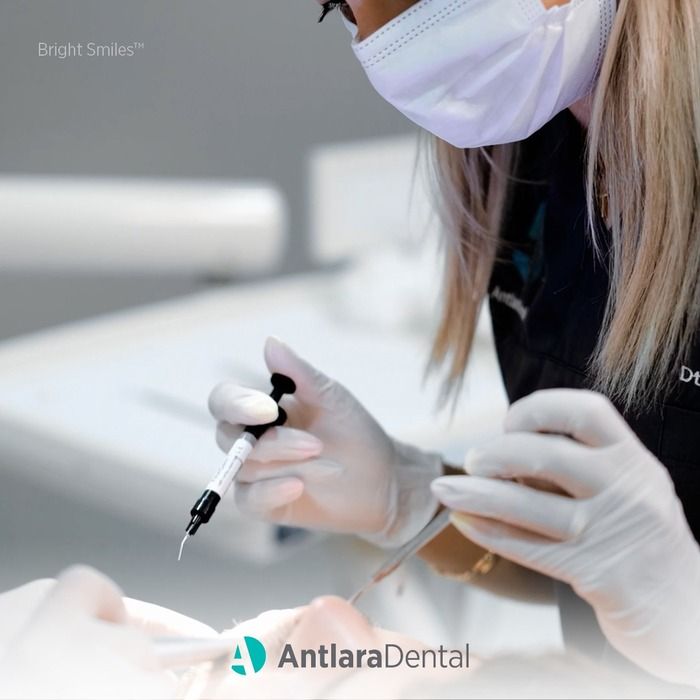 No Taxes
In Turkey, the government has exempted clinics from tax in order to benefit more from health tourism. This incentive made fees even more affordable.
Dental work costs in Turkey have caused competition in the dental field and paved the way for clinics to invest more in technology. Today in Turkey, many clinics developed in dental tourism have modern in-house laboratory systems, CAD-CAM technologies, laser treatment devices, and microscopic diagnostic methods. 
How Do I Choose a Dentist in Turkey?
For high-quality dental treatment in Turkey, you can check out Antlara Dental Clinic. As a team of experienced specialists, we are dedicated to helping you with all your dental needs.
With decades of combined experience in aesthetic dentistry, orthodontics, periodontics, and periodontology, our team can provide a wide range of treatment options tailored to each patient's inpidual needs.
We strive for excellence through our values below.
1. Innovation
By bringing minimally invasive treatments to the clinic, we are able to provide the highest level of care.  
2. Teamwork
We have a team of experienced specialists that are dedicated to solving a range of cosmetic and functional dental problems. Having a tight-knit team allows us to achieve higher quality for our clients.
3. Integrity
With the latest treatments available in a clinical setting, we keep up to date with the latest research. Our mission is to provide factual information, refrain from overpromising, and provide all of our customers with a personalized experience.
In addition to providing high-quality dental treatment in Antalya, the biggest tourist city in Turkey and Europe, we also offer you all of the opportunities for dental treatment in Turkey, Antalya. Here you can enjoy famous restaurants and entertainment venues while having your treatment.