Crowns are a kind of dental cap that covers the surface of the tooth and surrounds it. The aesthetic qualities of these materials also contribute to their functionality. Crown treatment success is primarily affected by the compatibility of the crown with adjacent teeth, opposing teeth, and gums.
Zirconia crowns have a very high biocompatibility thanks to their soft structure. Compared to porcelain crowns, they result in fewer long-term complications for opposing teeth and gums.
Now let's take a look at what awaits you for the zirconia crown Turkey treatment.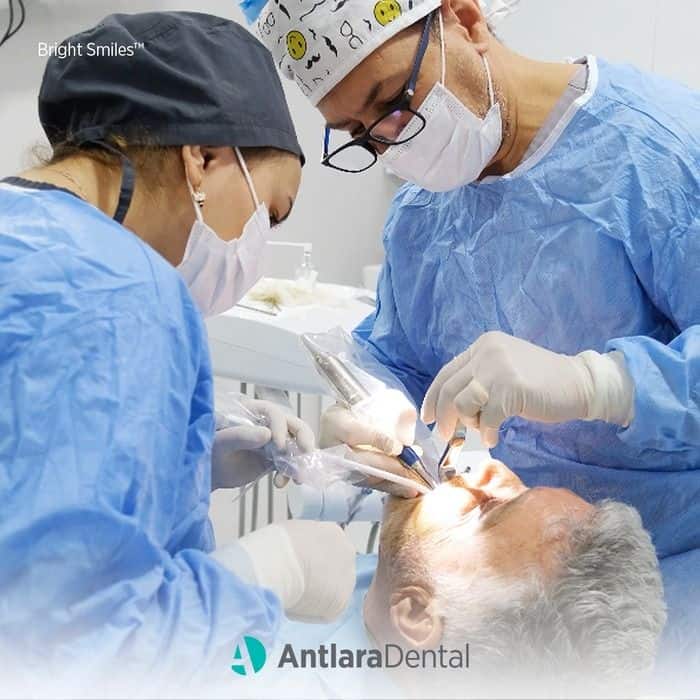 What is Zirconia Crown Treatment?
Dental crowns are used to restore a tooth's functionality and shape. The metal-free structure and ease of processing of zirconia crowns make them one of the most effective alternatives to fulfill these two functions.
Studies have shown that zirconia crowns of 0.9 or 1mm thickness are highly resistant to external impacts and teeth grinding. The white structure of zirconia materials enables them to achieve very successful aesthetic results in dental treatments. 
Who Can Get Zirconia Crowns?
It is feasible to use Zirconia crowns in areas where durability and aesthetics are equally critical. With zirconia crowns, single tooth restorations, implant treatments, or short and long bridges can be achieved. Due to their metal-free construction, there are no allergies associated with them.
The ability of zirconia crowns to transmit light makes them compatible with natural teeth. However, because zirconia is whiter and more opaque than pure porcelain crowns, they provide a more artificial appearance in anterior restorations compared to all porcelain crowns features (Pure porcelain crowns).
How Are Zirconia Crowns Made in Turkey?
Especially when it comes to aesthetic procedures and implant treatments, zirconium crowns are frequently used in Turkey. Zirconia dental treatments typically take one to five days to complete. The mouth is cleaned after 3D and X-ray examinations, and any caries is removed, if present.
Infection transmission risks are significantly reduced through this process. During tooth preparation, a 1.5mm abrasion is made to the tooth's surface. Finally, the teeth are measured using the mock-up method.
Depending on the patient's situation, the patient may have to wear a temporary denture for a few days or wear permanent dentures on the same day of treatment.
How Much is a Zirconia Crown in Turkey?
Zirconia crown prices in Turkey vary between €200-350 on average for a single tooth. This price is between £650-900 in the UK and $800-1700 in the USA. The price differences increase in tandem with the scope of the treatment.
With the zirconium crowns Turkey package, you can plan your accommodation and other expenses before your treatment. Prices usually end up as planned. For ten teeth restorations, zirconium crowns in Turkey cost $1800-2500. 
However, you may need additional orthodontic or aesthetic treatments within the scope of the treatment needs. Even if you encounter surprise fees during treatment, these costs are also reasonable due to the low treatment cost in Turkey. Nevertheless, these unexpected costs may sometimes exceed treatment fees in many European countries.
How Many Days Does Zirconia Crown Treatment Take in Turkey?
In the modern era, many dental clinics in Turkey have in-house laboratory facilities and computer-aided design and manufacturing (CAD-CAM) technology. Zirconia crowns cad cam equipments can be produced and placed the same day for simple restorations with the use of CAD/CAM technology.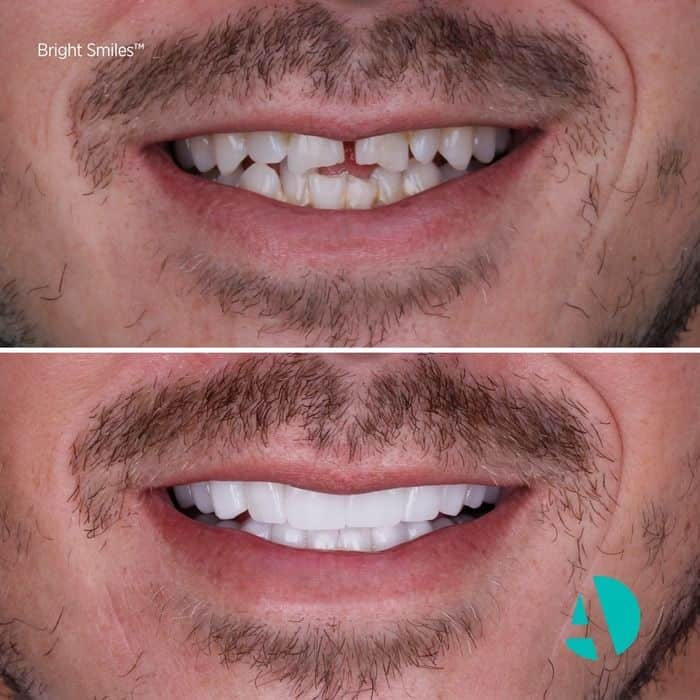 However, it is common for patients to wear temporary prostheses during the second visit in complex treatments. Patients who prefer to receive dental treatment in another country need to receive longer and less troublesome treatments. This is why zirconium crowns in Turkey is so popular. 
They also provide highly successful treatments due to the durable and biocompatible nature of zirconia materials which are also non-allergic and non-irritating.
Best Place in Turkey for Zirconia Crowns
Today, dental tourism in Turkey has become a phenomenon. In order to meet the aesthetic and quality expectations of European patients, clinics prefer cities with holiday opportunities as well as health facilities. 
So, Antalya is the best place in Turkey for cad cam zirconia crowns with its tourism opportunities. Using the highest quality dental materials at Antlara Dental, we offer the least amount of intervention possible with the most effective treatment. As a dental practice with aesthetic dentists and orthodontists with over 20 years of experience, we build trust with our patients.